5 Customer Appreciation Ideas For Your Small Business
Acquiring a customer is the first step, but retaining them is the key to building a mutually beneficial relationship. In other words, it's very important to show your customers you value their business. Research shows that customers who feel unvalued can lead to an increase in customer churn. With National Customer Appreciation Day coming up on April 18, we've put together 5 ways for your business to show appreciation to your customers and help prevent customer churn!
Do you remember when your local dentist office would send you a thank you card after your visit, or your local body shop expressing their gratitude for continuing to choose their business? Handwritten notes are understated and a "dying art" in this digital age, but they add a personal touch to the experience for customers. You can make a long and lasting impression on customers by sending out handwritten notes, and overtime win their trust and loyalty.
Below are examples of ways you can express your gratitude with handwritten notes:
Include them in your customers' packages.
Mail them after they've come in for an appointment or service.
Send them on holidays, customers' birthdays, and customer appreciation day.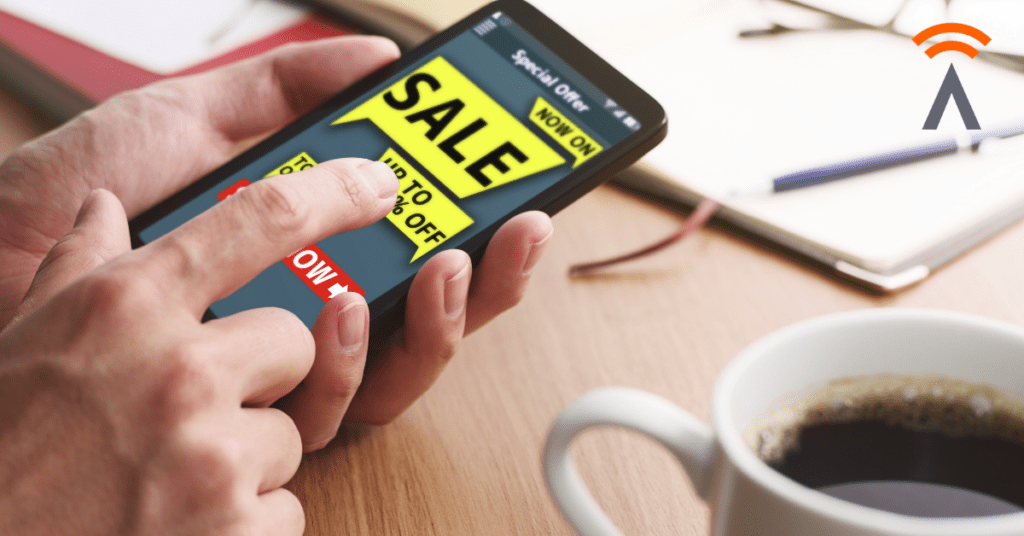 Who doesn't love a special offer? Surprising your customers with unexpected discounts or free gifts can drive positive customer interactions and build loyalty. It can be a free sticker or swag item to throw in with their purchase, or a free upgrade for one month. This shows you are looking out for your existing customers and thanking them for their loyalty. Don't forget the handwritten thank you notes!
3. Create a Loyalty Program
Loyalty programs are a great way to thank your long-term customers for continuing to do business with you. There are many ways you can reward their loyalty such as:
Offering discounts or coupons after they spend a certain amount. For example, a punch card program is the most popular loyalty program, and it's most used by coffee shops, restaurants, and beauty salons.
Giving complimentary upgrades after so many visits or being a customer for a certain period of time.
Giving free items for signing up for a program or buying a certain product or service.
Offering free shipping after they spend a certain amount with your business.
Giving them access to exclusive sales.
Customers feel valued when their voices are heard. Getting their feedback boosts customer morale and provides valuable insight about your business. You can learn more about how your products and services are impacting customers, their recent experiences and interactions with your business, and opportunities for improvement.
Whether it's receiving a 5-star review or a complaint, it's important to acknowledge and engage their feedback. You can send out a scheduled customer survey by email or text, call customers directly, or direct them to your social media pages or Google business profile to leave a review. In addition, receiving positive customer feedback is an opportune time to collect testimonials, and share them on your website and social media pages. It makes them feel more appreciated by giving he/she a special shout-out, and it makes you look more appealing to prospects!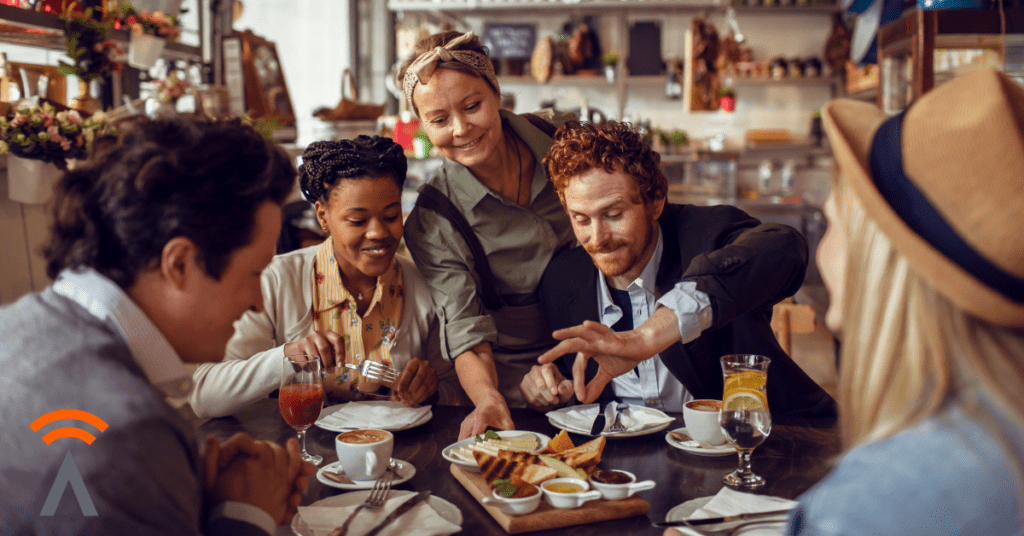 5. Hold a Customer Appreciation Day
Even though Customer Appreciation Day is on April 18, it's entirely up to you when you want to celebrate your customers. In fact, some companies will do a Customer Appreciation Week! Holding an annual Customer Appreciation Day is a great way to show how much you appreciate your customers. Also, as a marketing strategy, it's an effective way to boost foot traffic during your slowest times.
It can be an in-person event with drinks, food, music, giveaways, small gifts or goodie bags. For example, a local restaurant may want to host a cocktail party, and they serve their signature cocktails and small bites. It's a fun and free event that gives your customers to look forward to each year. If you're hosting an in-person event, spread the word by advertising it on your social media pages, send postcards, and attract new customers with a sign or banner at each of your business locations.

Written By Brittany Bowlin, Director of Marketing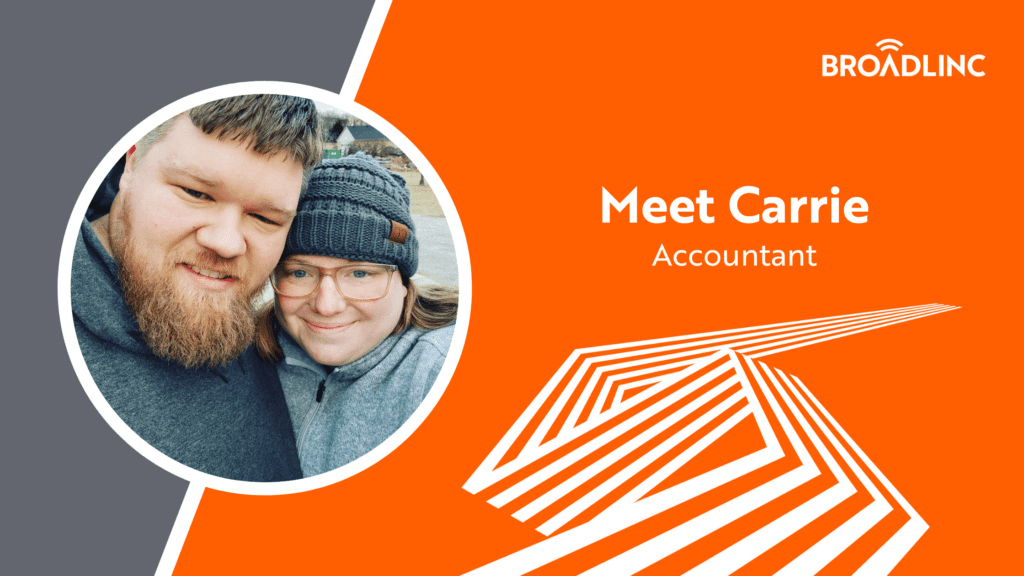 Employee Spotlight: Carrie Thornhill
Carrie Thornhill is an Accountant at Broadlinc working out of the Brooks office. She is responsible for managing accounts payables, daily deposits and other related duties.
Q & A with Carrie
How long have you been with Broadlinc?
I celebrated my 1-year anniversary in January of this year!
What brought you to the company?
I've been a stay-at-home mom for several years. With the kids getting a little older, it just seemed like a good time to get back into the workforce. Broadlinc was in a great location, and it worked great with easing me back into "working mom-life".
What do you like most about being an Accountant?
I love the structure! Life can be messy having 3 kids, but I know everything has a place when I come into the office. There are processes, checks, and balances. It all just makes sense.
How would you describe the culture at Broadlinc?
I've witnessed employees pull together to support each other in a crisis. It's wonderful to work for a company that has each others' backs!
What do you like most about working at Broadlinc?
I love the family-focused attitude.
What do you enjoy doing in your spare time?
Of course, there is spending time with my husband of almost 7 years and our 3 kids. However, I've recently started training our 2 Weimaraner pups, and I'm enjoying that more than I ever thought. I also enjoy serving in church and teaching the elementary kids.
How would your family or friends describe you in three words?
Joyful, creative, and family-focused.
Tell us something most people would be surprised to learn about you.
One of my bucket list items is to eat a good burger and spend the night in all 50 states. Though I have been to 30 of the 50 states, I can only claim the burger and sleeping in 4 so far.
If you can have an unlimited supply of one thing, what would it be and why?
Energy! Think of all I could do if I didn't get tired. *sigh* If only!
What is the best piece of advice you've ever been given?
Don't give up.

Written By Brittany Bowlin, Director of Marketing