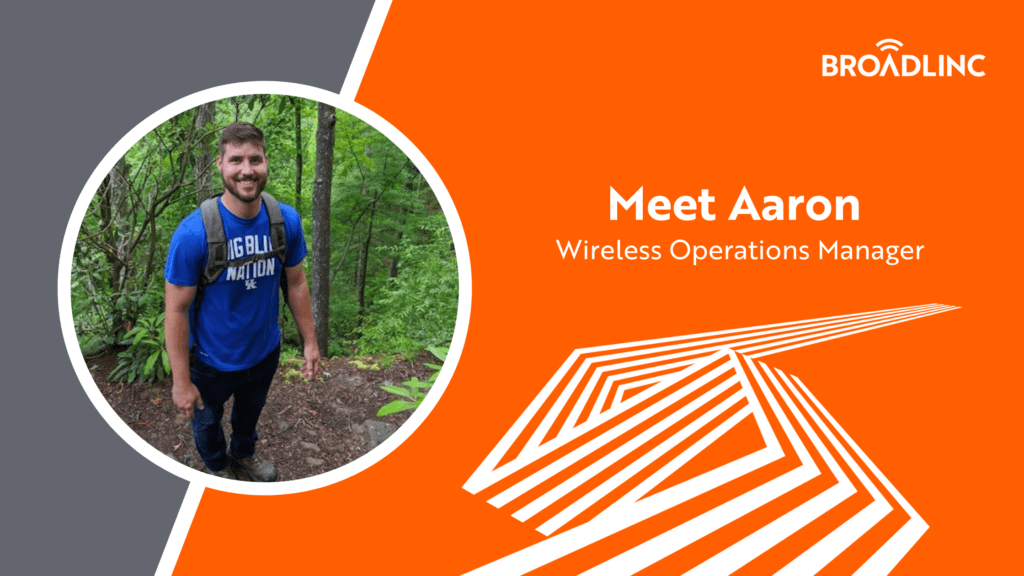 Employee Spotlight: Aaron Gilbert
Aaron Gilbert is the Wireless Operations Manager at Broadlinc working out of the Owenton office. He is responsible for overseeing all wireless operations as well as monitoring and maintaining the wireless infrastructure.
A normal day for Aaron usually includes him working on projects and investigating possible issues within the local network!
Q & A with Aaron
How long have you been with Broadlinc?
I have been with Broadlinc for 12 years now.
What brought you to the company?
I knew the owner at the time. He called me and asked if I wanted a job.
What do you like most about being a Wireless Operations Manager?
The feeling of ownership and the responsibility that comes with it.
How would you describe the culture at Broadlinc?
Broadlinc has a great work atmosphere. Everyone pulls their own weight and we work great together as a team.
What do you like most about working at Broadlinc?
One of the best things about working for Broadlinc is being able to work locally and offer great services to my community.
What do you enjoy doing in your spare time?
I'm a musician. I spend a lot of time outside of work involved in music ministry with my brothers and the churches we attend.
How would your family or friends describe you in three words?
I would say dependable, late, and dependably late.
Tell us something most people would be surprised to learn about you.
The people that don't know me would be surprised to learn that I have a twin brother.
If can have an unlimited supply of one thing, what would it be and why?
Lattes because I love coffee.
What is the best piece of advice you've ever been given?
To live a God-fearing life.

Written By Brittany Bowlin, Director of Marketing