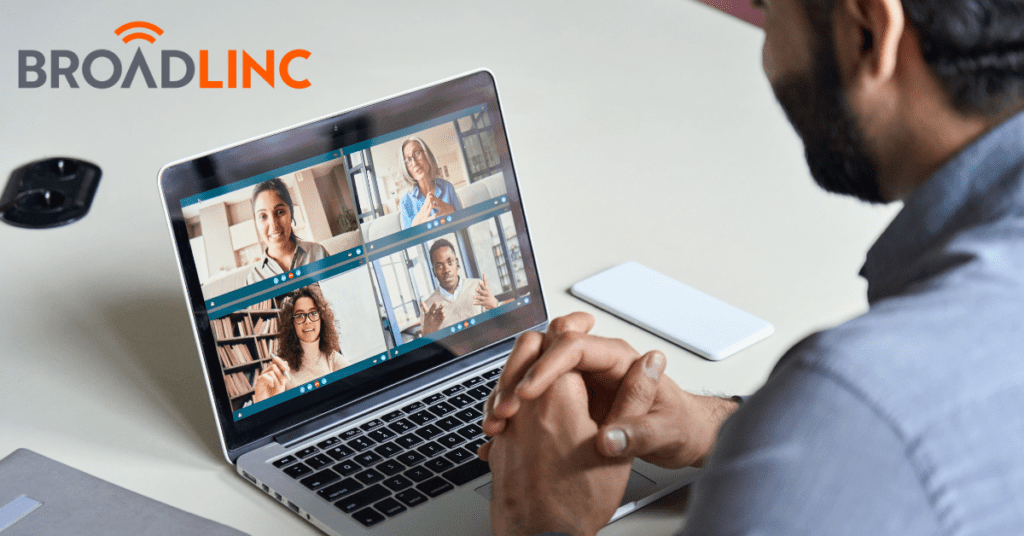 5 Virtual Team Building Activities for Your Business
After nearly two years into the pandemic, some workers are finally returning to the office full-time or at least a few days a week. However, as of December 2021, 26% of full-time workers are still working exclusively from home, and have no plans to return to the office. If you or your business have employees still working from home full-time or a few days a week, this article is just for you! 
During this transition period, communication and team building is very important to setting your team up for success and creating a strong sense of community. But what if some of your team members are not in the office full-time? No problem! Get your team together with one of these 5 virtual team building activities that can help improve communication, enhance their problem-solving skills, and boost team morale!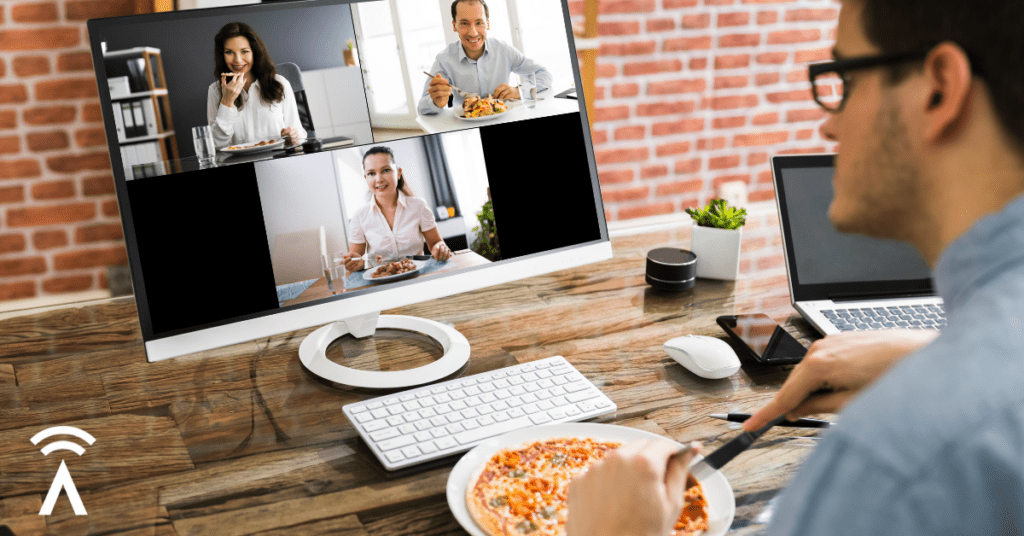 Taking a lunch break with coworkers is a great way to foster relationships, and can be effective even when they're virtual. It's a great opportunity to meet people from different departments or those you don't see as often in meetings. If you have troubles starting conversations or coming up with topics, bring out the ice breaker games! They are great for getting to know your coworkers on a personal level, and it's a break from the "work talk".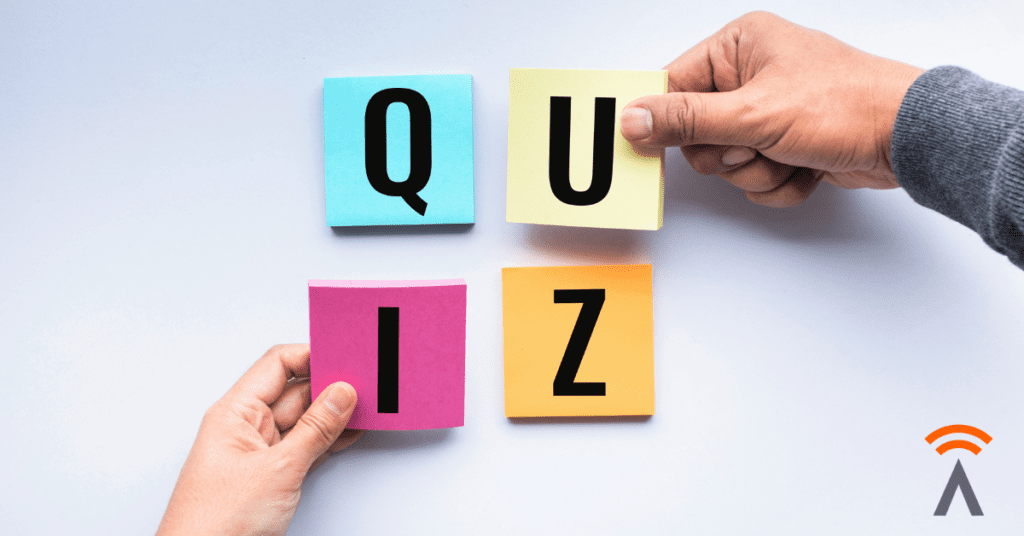 Personality quizzes offer an effective way for employees to learn about themselves, and for you to learn more about your coworkers' working styles, dreams, goals, and preferences. They're a fun way to find out about how teams can work better together! If you're interested, have your team take a personality quiz, like the 16 Personalities, and then meet to discuss work styles at your next meeting.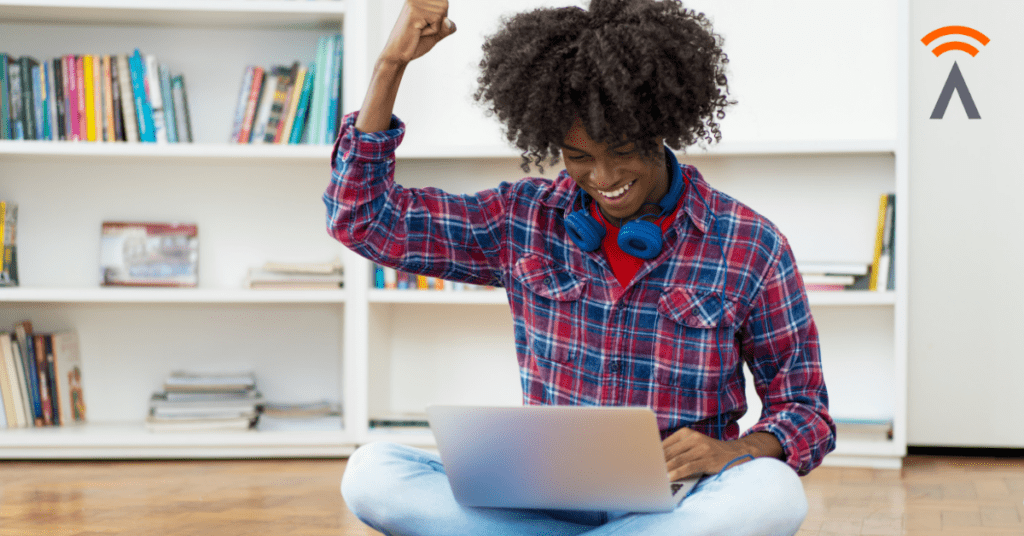 Work together to break out of an escape room! It's a themed online game that challenges players to find clues, complete tasks, and solve a variety of puzzles within a period of time. It can improve communication, collaboration and problem-solving skills. There are tons of escape rooms for every skill level and interest, which makes it easy to find one that will keep your whole team engaged.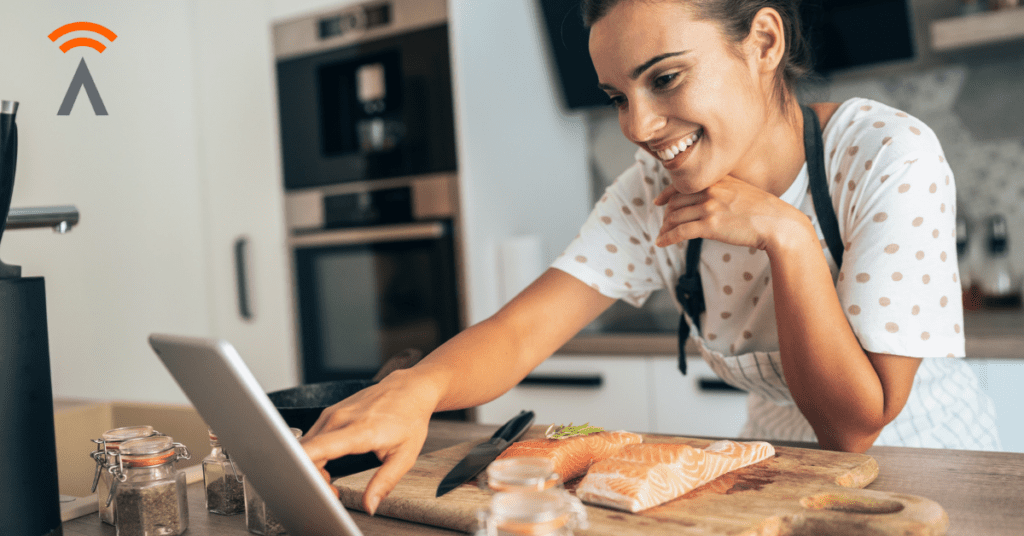 4. Interactive Experiences
Bond with your team by learning new skills together with online interactive events! From learning a new recipe to taking a mixology class, there are tons of creative and fun events that your team will love and lead to a positive team building experience. Marketplaces like Offsyte make it easy to discover and schedule high-quality virtual team events that are interactive, exciting and budget-friendly!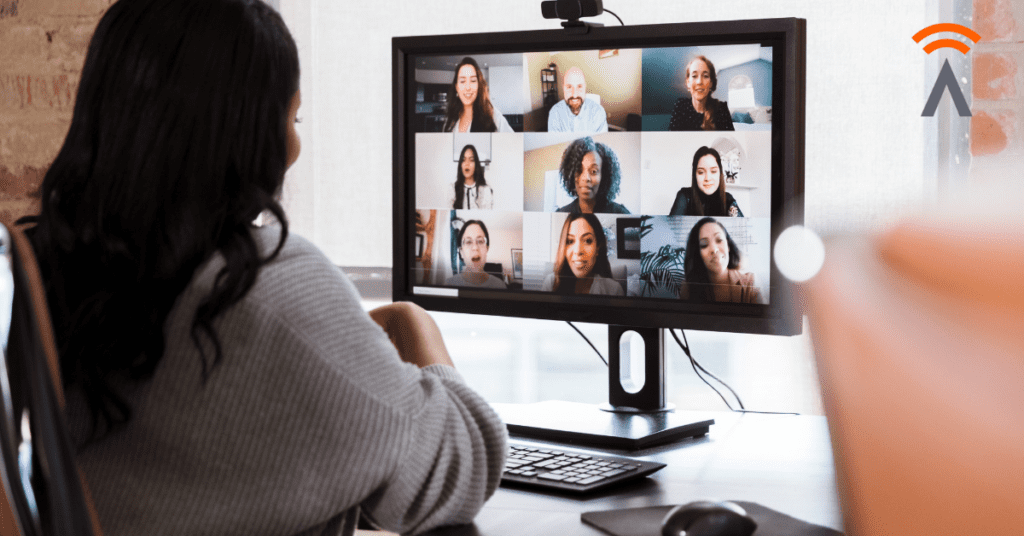 This one is a personal favorite! At my previous employer, our team held virtual meetings called "Topic Friday" where we were given a fun topic at the beginning of the week to talk about on Friday. Some example topics we discussed were: name 5 records/cds you would want to listen to for the rest of your life and why, wear your favorite shirt and tell us why, and tell your best dad joke. It was a fun way for us to learn more about each other, improve our communication and presentation skills, and leave a meeting with a great laugh! Who knew you could wear a Jurassic Park shirt to work? During Topic Friday, you most certainly can wear it! Try it the next time your team meets and see how it goes that Friday!

Written By Brittany Derderian, Director of Marketing
Brittany Derderian is the Director of Marketing at Broadlinc internet services. Her responsibilities include leading the company's marketing efforts, overseeing and growing the marketing department, consistently identifying revenue opportunities within our established client base and managing consistent growth by securing new accounts, collaborating with the leadership team to uncover insights and strategies to develop and implement marketing and branding strategies for new and existing products, and spearheading the strategic and tactical execution of marketing campaigns, including design of test/control segmentation, implementation of tests, tracking, results reporting, analysis, and recommendations. You can find her on the weekends enjoying the outdoors of Colorado with her husband, Logan Derderian.