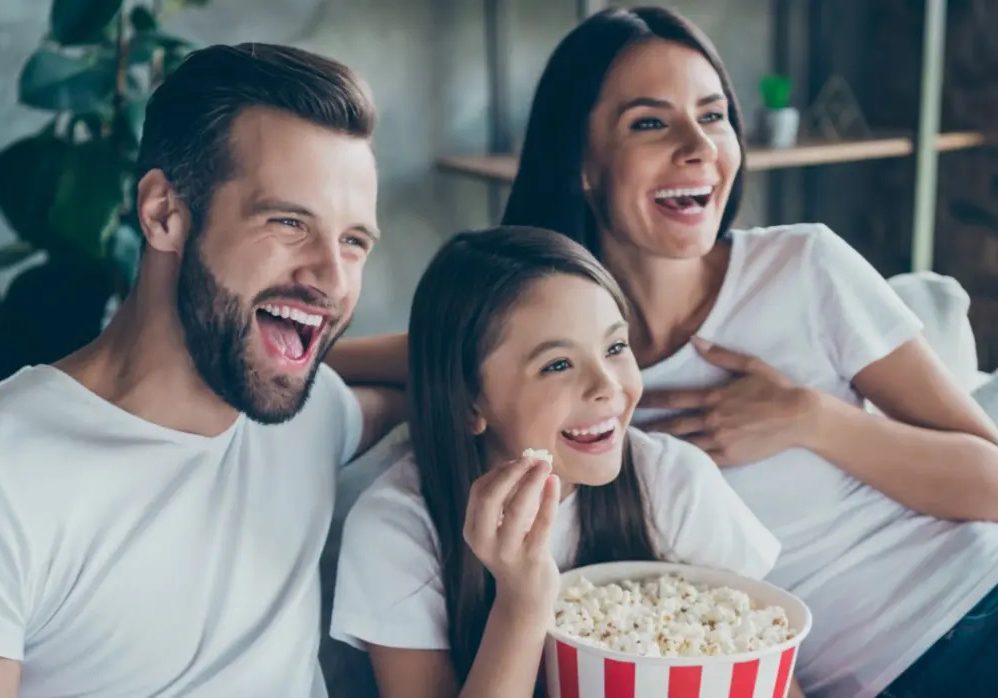 Whole Home Wi-Fi Powered By Plume
Internet access should be fast, but when you connect multiple devices, the real-time internet experience can begin to lag. With everything from our stoves to our alarm clocks now relying on Wi-Fi coverage, the real-time experience can be less than desired..
We often hear from new customers about how slow rural internet access is. One of Broadlinc's secret weapons is our comprehensive mesh network. Our mesh extender system uses pods that works seamlessly with our internet and delivers a reliable signal to your smallest device.
Upgrade your internet experience.
Upgrade Your Wi-Fi Experience With Plume
A Flawless Internet Experience
Onsite evaluation and inspection
Customized WiFi signal-connection test and installation
A router that smartly optimizes itself depending on load
*Evaluation and installation fees may apply. Price will vary depending on number of pods installed. $5/pod per month. Prices do not include any taxes or fees that may apply. Contact a Broadlinc Representative for more details.
An Internet That Adjust To Your Needs
Quit dropping calls everytime your home security system uploads video. A better networks means better load handling.



Move from room to room while on video calls.

Print homework from across the house.

Watch a movie from the back porch or game in the garage.

Stay connected during important business conferences.
Our mesh system uses AI to detect and adjust the internet signal throughout the house based on load. This delivers the flawless internet service you've been searching for. Since each piece of our system is perfectly calibrated, you experience a seamless extended internet connection throughout your entire house.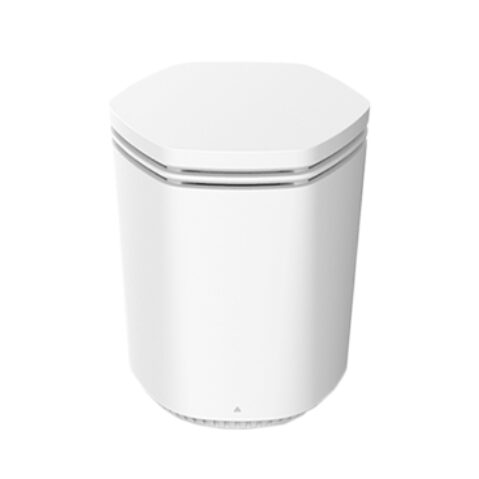 Stop Fighting Your Home Internet Acces
Order at checkout, and our technicians will handle the white-glove installation for you. We'll install up to three Wi-Fi extenders and calibrate them so you have reliable signal throughout your house from day 1. Furthermore, we'll help setup your network security so your devices stay safe from prying eyes. Eliminate the dead zones.
No more dropped signals. No more dead zones.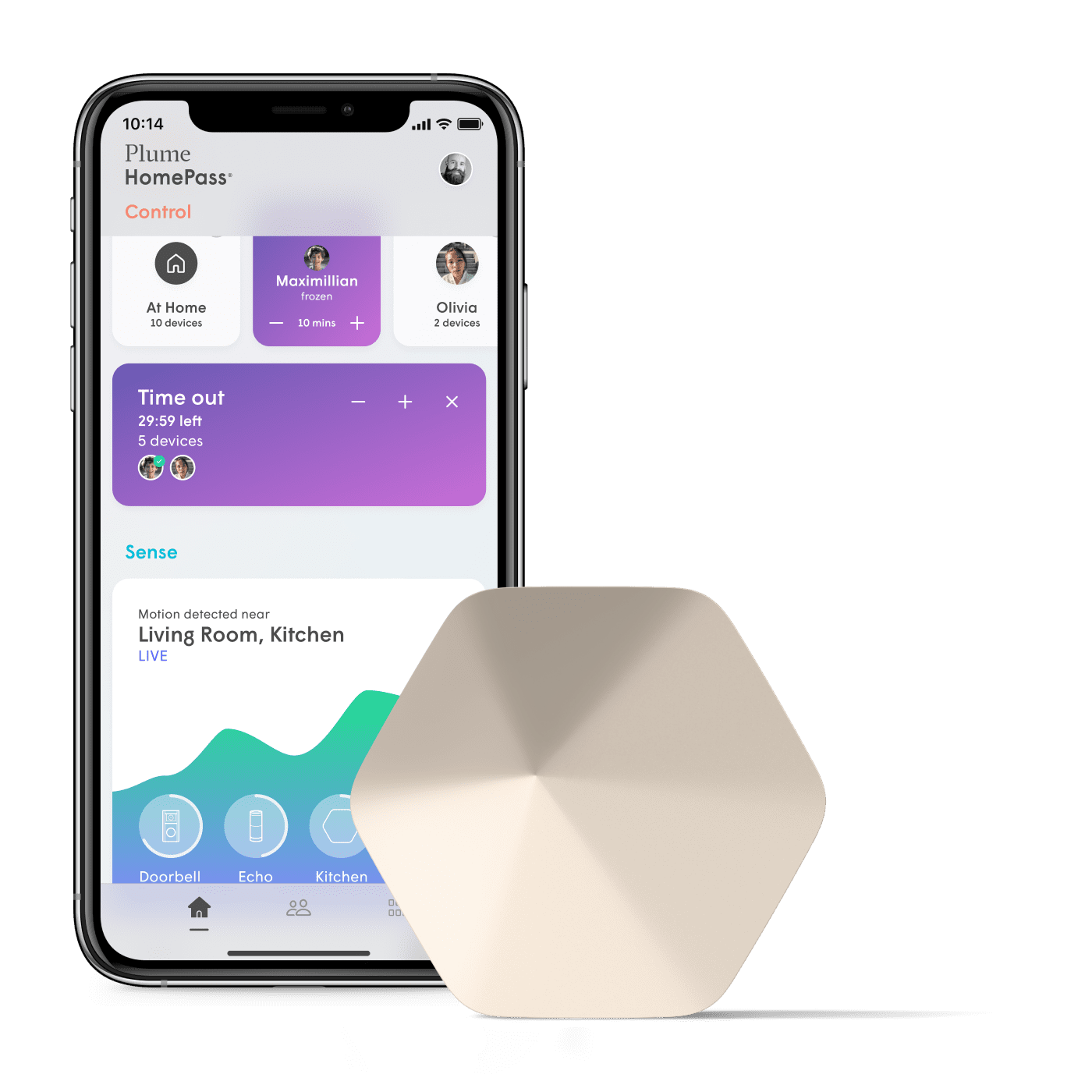 Product Overview
Plume uses a powerful smart home OS that gets better with time. Thanks to Plume HomePass, we can deliver exciting new services that grows with your family's needs. The end result is better connectivity across all the rooms of your house.
Intelligent Wi-Fi that optimizes to your home based on usage patterns.
The powerful app that allows you to customize your home experience.
Simple control over everyone's access to devices and Wi-Fi
An added layer of internet security
Plume cloud and AI actively intercepts Cyber-Threats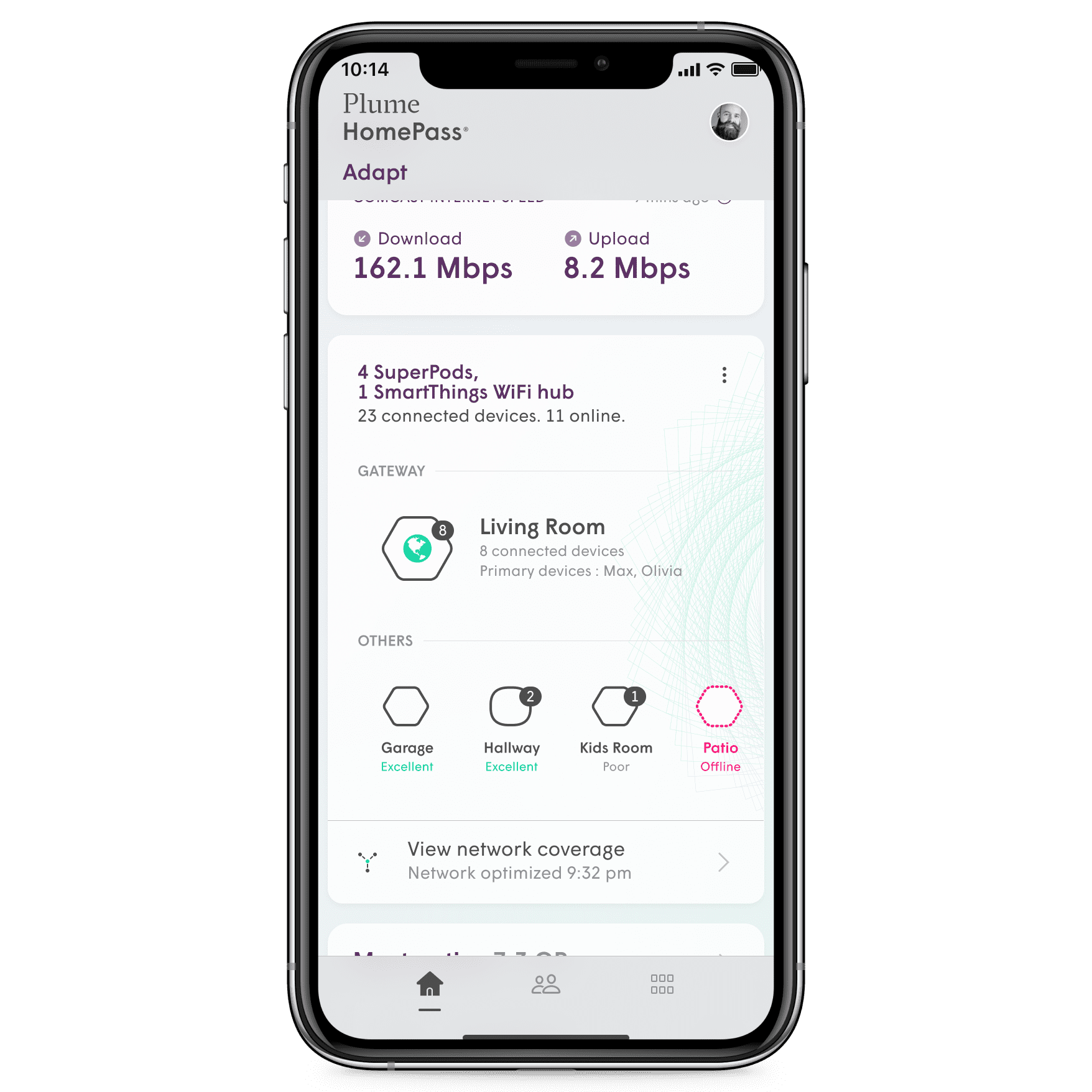 The next generation of Wi-Fi
The fastest Wi-Fi with control in the palm of your hand.
Adapt.Your neighborhood, topography, home layout and use patterns are unique. Our system adjusts to your environment.
Control. Keep your family safe with easily managed login credentials, guest passwords and content control at the device level using predefined filters.
Guard. Protect your devices and sensitive information with 24/7 network monitoring, auto-locking of malicious content and seprted managed access for back office, guests, and employees.
Frequently Asked Questions
Explore More Broadlinc Services