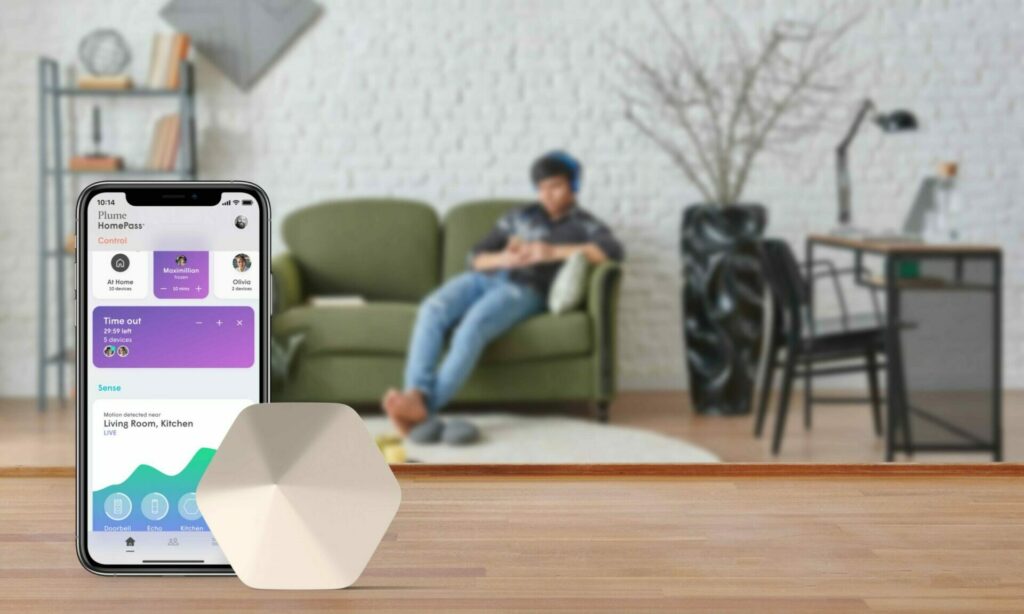 The Best Mesh WiFi Router For Thick Walls
You want a strong Wi-Fi signal throughout your home, but living in a multi-bedroom or multi-floor home can be challenging. One solution you can try is a mesh Wi-Fi system. A mesh system can help improve your Wi-Fi, and a mesh network might be your answer. Read on to know what mesh systems are and if a mesh Wi-Fi router is for you.
Here at Broadlinc, we offer a mesh WiFi system for our customers to improve the internet connection throughout their house. After decades of working in this industry, we've learned that often the speed to the house is fine, but drops off dramatically as one moves away from the router. 
This internet quality degradation can be especially bad in rural farm houses with their heavy, plaster and lathe walls. These same walls that stopped cannonballs in the civil war are equally good at slowing internet speed. 
Which is why mesh WiFi is such a game changer for folks with large house, older, well-built houses, and houses with thick walls. 
What is a Mesh Wi-Fi System?
A mesh Wi-Fi system uses several nodes connected to a single wireless network, which helps bring a consistent Wi-Fi system to your home. A traditional Wi-Fi system only has one router, which may work for smaller homes, but if you have a larger home or obstructions, there can be rooms in your home where your network has little, if any, signal strength. To keep your home or your business consistent, we recommend mesh routers.
With a great mesh Wi-Fi system, you can have consistent Wi-Fi signals in areas you normally wouldn't be able to. In addition, mesh nodes can come equipped with extra features, such as security software or an app similar to Plume Homepass that allows you to control who uses your Wi-Fi.
Where Do I Put Mesh Systems?
Before placing your mesh systems, you should know where the dead zones in your home are and if you want Wi-Fi coverage in areas outside the home. A mesh system node will tell you how many square meters it will cover, giving you a rough idea of where to put your mesh system.
Ideally, your mesh Wi-Fi system should begin near your router, and placing one or two on each floor is ideal, preferably in the middle, for consistent Wi-Fi coverage. If you wish to have a mesh Wi-Fi system in outdoor areas such as your porch or garden, putting a mesh system node near the closest window may help. Ultimately, your mesh Wi-Fi system setup can depend on your home's unique needs.
Why Mesh Systems Struggle With Thick Walls (And How To Overcome It)
In the classic mesh network, each new pod, talks to the next one, helping your signal "leapfrog" through the house. However, thick walls make it difficult for this signal to get through. Often this means that you need an excessive number of pods for your mesh network, and even then — if your walls are thick enough — it might not work very well. 
What can be a better option is to run ethernet from pod to pod. By connecting each pod with a hardwire ethernet cord, you can bypass the problem posed by thick walls and help the signal reach all corners of the house by creating miniature WiFi hotspots. However, there is a downside to doing this. In this setup, each "pod" generally has its own separate SSID, which means that you have to log into the correct one, depending on which room you are in. For those of us who use our phones for WiFi calling, we know just how frustrating it is to drop a call because you walked out of the living room. 
The best option for thick walls, then,  is a mesh/hardwire hybrid that combines the best of both options. With Plume Homepass, the individual pods can be wired together using ethernet, creating multiple WiFi access points throughout the home. Unlike other access points which require separate WiFi SSIDs to switch between, Plume Homepass keeps it all as one. This allows you to easily walk through the house with no interruptions of internet service.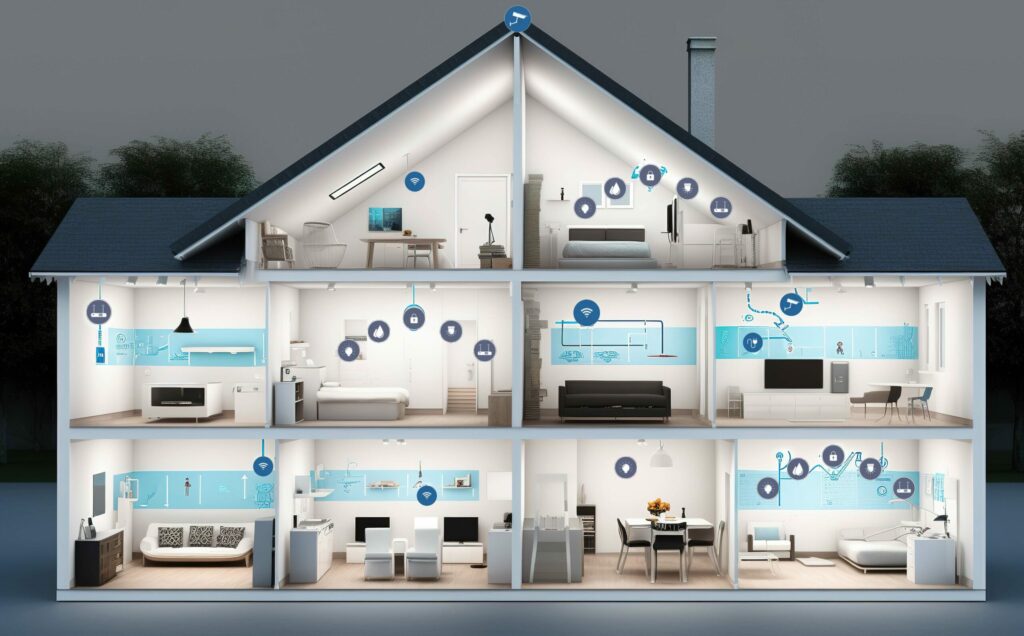 Can Mesh Wi-Fi Systems Improve Speed?
While a mesh Wi-Fi system cannot improve your ISP's maximum speeds, what it can do is increase speeds in areas where you don't have maximum Wi-Fi coverage. For example, if you have a man cave where you play gaming consoles and have other devices, mesh systems for thick walls can ensure you can download digital games and updates without taking hours, and play online games without lag. You can stream 4K content from smart TVs in rooms that normally have trouble through these mesh nodes.
This is also good for security software, providing consistent connection between your security system and the internet. 
Mesh Wi-Fi Network vs Wi-Fi Extender?
A Wi-Fi network and extender will give you more Wi-Fi coverage, but a Wi-Fi mesh system uses the same Wi-Fi network. Meanwhile, a Wi-Fi extender will have a different network, which can be a hassle if you travel throughout your building and your device constantly switches. While it is possible to have Wi-Fi extenders on the same page, a mesh Wi-Fi network makes it so you don't have to jump through hoops to make everything consistent.
Things to Consider When Buying the Best Mesh System
When shopping for mesh Wi-Fi routers, here are some major considerations you should make for your mesh Wi-Fi system. Most mesh Wi-Fi systems will have some of the below, which can help you get the most out of your mesh network.
Coverage
Three Wi-Fi nodes should cover around 2,000 square feet. Of course, how much Wi-Fi coverage you need can depend on your home size. It should be easy to look at the mesh capability on the box and compare it to your house size.
Number of Units
How many are needed for your home, and how many does the Wi-Fi node package contain? Most Wi-Fi node packages will contain two or three mesh system nodes. Usually, three is good enough for most houses, but there may be cases where you need even more Wi-Fi coverage. Luckily, it is easy to buy more Wi-Fi nodes, if you need them.
Speed
How much speed can the Wi-Fi nodes support? Most will support around 3Gbps, but some go beyond. For most people, Wi-Fi that carries 3Gbps is enough, but there may be cases where you may need more, such as if you live in a house where multiple people are downloading large files all at once.
Dual or Tri-band
Your Wi-Fi network likely supports 2.4 or 5 GHz networks, but some will support two 5 GHz, which is good for shorter distances. In short, a 2.4 GHz Wi-Fi network has further distances but slower speeds. 5 GHz Wi-Fi means you get faster speeds but shorter distances. Because a mesh Wi-Fi system can extend your coverage by quite a bit, you should go for 5 GHz, typically.
Wi-Fi 6 support
A Wi-Fi 6 mesh node will future-proof your home, as Wi-Fi 6 is currently the fastest standard. If you choose below Wi-Fi 6, it may become dated, giving you speeds that don't cut it in a few years as the file sizes increase. If a node has Wi-Fi 6 mesh support, grab it!
Wi-Fi 6E support
You've heard of a Wi-Fi 6 mesh system, but what about Wi-Fi 6e? This gives you a 6 GHz network, but it's expensive, and few devices support it. However, it can help to future-proof your home over a Wi-Fi 6 mesh network. Because while most of your other devices won't be able to support it, they may be able to in only a few years. Technology moves at a quick pace, so be ahead of the curve. One example of a router with 6E is Google Nest WiFi. Some, such as the TP Link Deco, go even beyond that. For example, some TP Link Deco units have Wi-Fi 7.
Subscriptions
Some Wi-Fi nodes will charge a subscription fee or bundle more services. For example, some mesh Wi-Fi systems charge extra if you want features such as parental controls, home protection, and more. Some people will be glad to spend a little extra, while others will just want the mesh Wi-Fi system without the extra money. Be sure you're not spending more than you need!  With Broadlinc's Whole Home Wifi, the cost of the subscription is included with the rental of the nodes.
Parental controls
Have kids? Some Wi-Fi nodes let you control how much Wi-Fi your kids use and what they see. One reason your mesh Wi-Fi system may need parental controls is when your child spends too much time online and not enough time on their schoolwork. Not only can you get a strong Wi-Fi connection, but you're in control of what your kids do with it.
Voice integration
You can turn on a fast Wi-Fi 6 network with your voice, which is convenient. In today's world of smart homes, controlling your Internet connection with your voice is a luxury that you want, especially if you need to turn on or off a guest network.
Mobile App Management
Some Wi-Fi 6 nodes let you control them through an app. Once again, this feature is found in many modern smart homes, and with it, you can let multiple devices easily access your Wi-Fi network or restrict access to certain people.
Design
Some Wi-Fi 6 nodes look sleeker and less intrusive than others. In many homes, the best mesh Wi-Fi router is barely seen. Some may look bulkier, which can take up space and stick out when showing people your house. Of course, some people don't care how their mesh system looks and care more about the mesh routers' power. Luckily, many mesh Wi-Fi systems have both looks and power across all connected devices.

Is a Mesh Router Better Than a Normal Router?
If you have a larger home, a mesh Wi-Fi 6 system can be necessary, but not if you live in a smaller apartment, where you can easily use gigabit ethernet ports to speed up your Internet.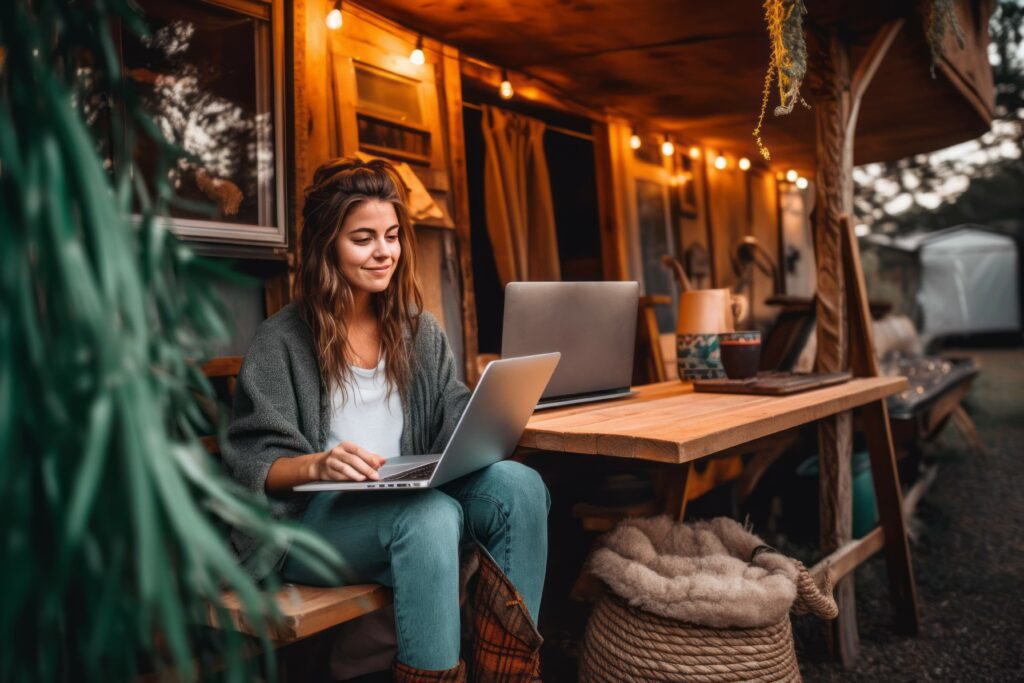 Benefits of Mesh Wi-Fi
These have many benefits, including:
Improved Coverage
A Wi-Fi 6 mesh system will have a consistent signal throughout a large home. Without it, your Internet signal may be inconsistent in certain areas, making it difficult to surf the web or download large files. With these nodes, you can have maximum coverage throughout the entire home.
Eliminating Dead Zones
Sometimes, your home can have Wi-Fi dead zones. For example, if you have only one main router, you may not have any connection in the basement or the furthest room from it. However, with a Wi-Fi 6e mesh setup, you can connect devices across your entire home. No having to go to another room to get a signal with a Wi-Fi 6 mesh system.
Mobile App
Many Wi-Fi 6 nodes let you control them through an app, making managing it simple. The app is usually integrated with other features, such as advanced parental controls. You don't need to go across your home to see what your kids are doing, and you can let your guests easily access your Internet speed.
Simple Configuration
The setup process for your Wi-Fi 6 mesh system is easy. Quite often, it only involves following some simple instructions on the packaging, and the most complicated thing is to figure out where your nodes need to be placed. If you have any trouble with your mesh Wi-Fi systems, most have stellar customer support as well. This way, your mesh system can be set up without having to deal with
High Link Speeds
Wi-Fi 6 nodes can support fiber speeds! One misconception about Wi-Fi is that it's slow, but with these nodes, you can support speeds up there with four gigabit Ethernet ports. Your device doesn't need two Ethernet ports to go fast; a great mesh system will give it speeds that let you download large files in seconds and stream 4K content without any buffering.
Disadvantages of a Mesh Router
Some nodes, especially a Wi-Fi 6 router, can be much more expensive than a traditional router. Because of this, you want to ensure that your existing router does the trick. Usually, you won't need these unless you live in a bigger home; for most apartments, a regular router should work unless you have concrete walls.
Besides that, there aren't too many disadvantages to mesh systems. They do what they promise; to extend your Wi-Fi network as most as possible throughout your home. While some mesh systems work better than others, your typical mesh system should give you great coverage throughout.
Make the most out of your Mesh Network System
If you want the best Wi-Fi coverage, there's only one rule:
Placement of the Router and Nodes
Be sure to place your nodes in the right places for the strongest Wi-Fi signals. Once again, each home WiFi system will have a different node setup, as each place is different. One way to ensure that a mesh Wi-Fi system has the best coverage is to put mesh routers in areas that normally don't have good signals.
Frequently Asked Questions
Does Mesh Wi-Fi Go Through Walls?
Mesh Wi-Fi can penetrate walls due to its strength, but the Wi-Fi power can depend on the walls' thickness. Usually, the modern mesh Wi-Fi system can work for most walls, but not all are created equally.
Do Thick Walls Affect WiFi?
Thick walls, furniture, and other objects can affect Wi-Fi strength. A mesh Wi-Fi system can give you great coverage in areas where the walls are thick. Purchase mesh routers if you have difficulties getting coverage.
Will a Mesh Network Improve Wi-Fi Speed?
A mesh Wi-Fi system can improve speeds in dead zones but not your ISP's maximum Wi-Fi speed. The point of a mesh Wi-Fi system is to have consistent coverage in areas that normally cannot get it. This is why you should purchase a mesh Wi-Fi system.

Written By Brittany Bowlin, Director of Marketing
Brittany Bowlin is the Director of Marketing at Broadlinc internet services. Her responsibilities include leading the company's marketing efforts, overseeing and growing the marketing department, consistently identifying revenue opportunities within our established client base and managing consistent growth by securing new accounts, collaborating with the leadership team to uncover insights and strategies to develop and implement marketing and branding strategies for new and existing products, and spearheading the strategic and tactical execution of marketing campaigns, including design of test/control segmentation, implementation of tests, tracking, results reporting, analysis, and recommendations. You can find her on the weekends enjoying the outdoors of Colorado with her fiancé, Logan Derderian.