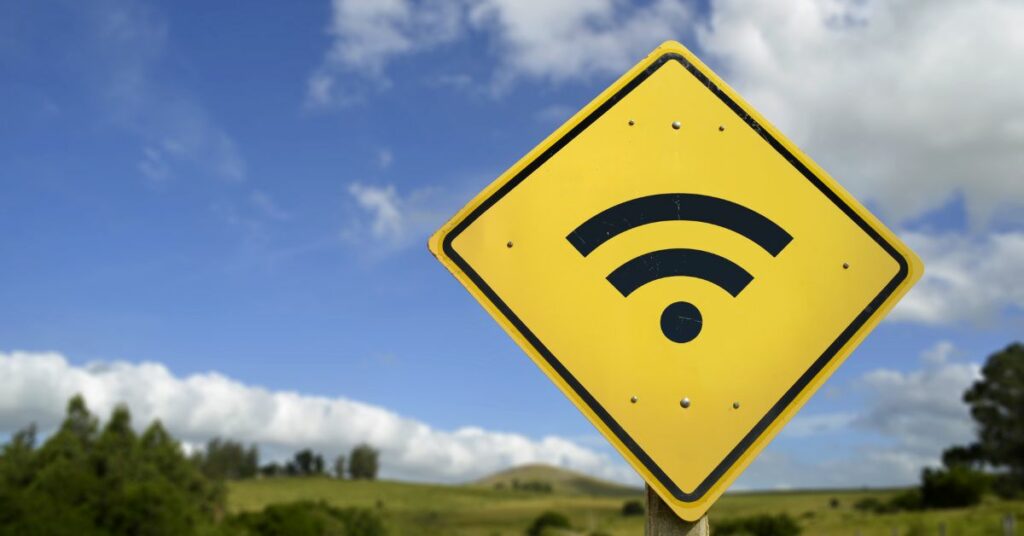 Rural Internet Providers in Kentucky: What to Consider Before Buying
Role of High-Speed Internet in Rural Communities Today
There is a misconception that Rural America does not need a fast Internet connection, but in today's society, this is simply not the case. Having broadband access improves rural communities in many ways.
Vital for a Diverse Set of Industries
Rural businesses quickly realize that a reliable connection is needed to run their business. Modern farms use smart technologies, such as lighting, sprinklers, cameras, and even farm equipment, and rural broadband access ensures that all of these tools can run properly. Rural healthcare clinics need high-speed Internet to run their tech and ensure a reliable connection for tele-health reasons.
Many factories rely on rural broadband Internet to monitor employees or ensure their equipment runs as smoothly as possible. In addition, faster speeds can equip factories with technology that can streamline several processes, saving costs and labor.
Finally, many businesses from home need a broadband connection to make sales online or to upload video content relating to their business.
Strengthening Rural Communities
Having robust broadband infrastructure means that it's simpler for everyone to interact with one another. Social media lets you know what everyone is up to, enabling you to promote events such as yard sales and church services or advertise a new business. In addition, if someone moves, a strong connection can make it simple to video chat with other people.
Critical for Robust Economic Growth
Many companies that provide broadband service refuse to work with rural customers because they feel it's economically unfeasible. However, having fast Internet connections can improve the economy of rural America. Businesses are more likely to set up shops in rural areas due to their low costs if they can have fast, affordable Internet. People can make their businesses from home more accessible with a reliable Internet provider.
Enriched Educational Opportunities
Many young people in rural areas, or even older people, want higher education but do not want to pay for it or move to an urban area to get it. Fast Internet technology makes it easier to attend college from home, as many online learning classes are available. However, they usually need a connection that supports video streaming, which many DSL customers do not have.
Improved Public Services and Safety
Rural broadband Internet can make it easier for local governments to give safety warnings, such as issuing a missing person's report, informing people of road closures, and giving safety warnings in the event of criminal activity. Because of the lack of a fast Internet service, many people in rural America rely on hearsay, which can be inaccurate.
The Status Quo of Broadband Rural Internet
For decades, rural Internet providers have given service that is lacking. DSL uses existing phone lines, which are aging, with speeds that cannot keep up with the modern Internet. Some providers still use dial-up, which is even slower than DSL.
Many modern Internet luxuries, such as streaming HD content, smart technologies, and video chatting, rely on broadband. The FCC defines broadband as having at least 25 MBPS (megabytes per second) download speed and 3 MBPS upload, which many rural Internet providers lack.
However, many faster options are coming. Fixed wireless Internet uses a tower, providing a quick, affordable, and reliable Internet connection. Satellite Internet providers, while unreliable, are getting better and can provide fast speeds to areas where a wired connection is impossible. Some rural regions even see access to fiber, which offers fast upload and download speeds.
Costs of Rural Internet Access
The cost of Internet for rural customers depends on what providers are available, what type of Internet connection they offer, and several other factors. Most rural Internet plans generally range from $20-$60 a month.
The Federal Communications Commission (FCC) has an Affordable Connectivity Program, which can also help low-income households have access to the Internet.
Challenges of Providing Rural Broadband
As many urban areas have access to fast Internet service, many in rural areas are questioning why bringing high-speed Internet to their communities is so challenging. Here are some reasons why bringing rural broadband access to some communities is difficult.
Distance
Rural areas tend to have homes that are much more spread out. It is easier for Internet providers to work in urban areas, where the buildings are close together, and in suburban areas. However, longer distances mean providing broadband service to all homes is more difficult.
Cost
While many want the Internet to be treated as a public utility, Internet companies are for profit. As a result, they see rural communities as lacking in a profit incentive, with the cost to install fast Internet much higher than any potential profit.
Speed
Another challenge is that, as technology rapidly evolves, there is a need for faster speeds every few years. Many rural companies do not have the capabilities to consistently upgrade their Internet speeds in remote areas, making many rural Americans lack access to fast Internet.
Infrastructure
Quite often, rural areas lack the infrastructure. For example, they may not have a power grid strong enough to handle faster Internet. There may also be issues around the area's natural infrastructure, especially in mountainous areas.
Population Density
Since rural areas have a low population density, it can be difficult for companies to bring the Internet in a way that satisfies the population while not also being overly spread out.
Regulations
There may be many regulations in building a new network for rural customers. Making trenches is not only costly, but there is much legal tape that a company has to deal with, which most do not want to handle.
Mapping Policies
Often, there are mapping issues when it comes to the FCC's reporting on which areas have broadband. Many tribal lands have less access to broadband due to how they operate, which may delay broadband availability in those regions.
While these challenges are present, the government and many companies are trying to bridge the digital divide by providing broadband access, be it fixed wireless Internet, 5G, or fiber.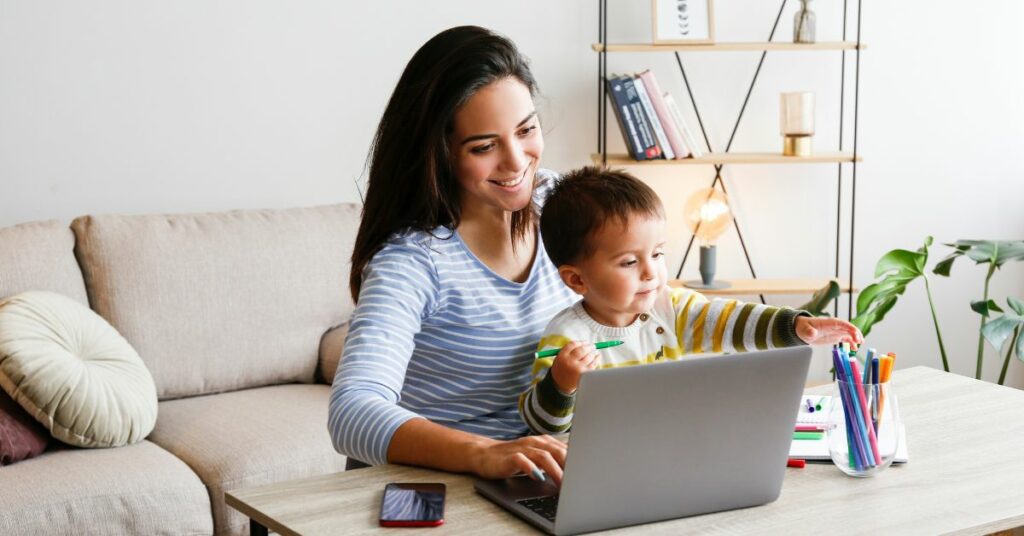 Factors to Consider When Choosing Your Rural Internet Service Provider
If broadband is in your area, here's what you should know before you seal the deal with any company.
Internet Service Quality: Speed and Reliability
You want a company that meets the minimum standard for broadband, which is 25 MBPS download and 3 MBPS upload speeds. However, you may need more speed depending on what you use the Internet for and how many devices your home will use. For example, if your job requires you to upload large files, three megabytes may not be enough. In addition, you want an Internet that will be reliable and not go down because of the weather.
Cost of High-Speed Internet Access
Be sure you know how much you pay before choosing a provider. Some providers may claim they have how monthly costs. However, they may have an expensive upfront fee and have low data caps. If you surpass these data caps, that low cost may become a high cost quickly.
Ideally, you'll want a service provider with a fair price and unlimited data. When you're streaming video or online gaming, your data caps may run out quickly.
Provider Reputation
Does the Internet service provider have good reviews? What do your friends or family have to say about them? You may want to look elsewhere if the provider has a bad reputation. Sometimes, you may need to choose between the lesser of two evils, especially if your only choice is large corporations.
Customer Support
How well does the provider deal with customers who have issues? Is reaching a human being a nightmare, or is it simple to call customer service, explain your problem, and have them reach your home in a reasonable time?
Again, this mainly depends on the size of the provider. Smaller Internet providers may have a closer connection with their customers, while larger providers may make it difficult to speak to someone.
Looking for a High-Speed Internet Service Provider in Kentucky?
Kentucky has had challenges with providing rural broadband Internet to its customers. Broadlinc, a company for Kentuckians by Kentuckians, saw this issue and knew we could do better.
We provide rural broadband Internet to many communities across the Bluegrass State. We use fixed wireless and cable Internet to bring fast speeds to rural areas, letting you enjoy everything the Internet offers. Fixed wireless only needs one tower and a wireless receiver in your home. You can receive broadband speeds as long as your home is within range and has no obstructions. In addition, we have TV and phone packages available, and we can customize a package according to your business needs.
We are expanding to many Kentucky counties, with more service areas added as time goes on. You can visit our website to check availability in your area and contact us if you're interested. We want to connect you to the fastest Internet speeds available.

Written By Brittany Bowlin, Director of Marketing
Brittany Bowlin is the Director of Marketing at Broadlinc internet services. Her responsibilities include leading the company's marketing efforts, overseeing and growing the marketing department, consistently identifying revenue opportunities within our established client base and managing consistent growth by securing new accounts, collaborating with the leadership team to uncover insights and strategies to develop and implement marketing and branding strategies for new and existing products, and spearheading the strategic and tactical execution of marketing campaigns, including design of test/control segmentation, implementation of tests, tracking, results reporting, analysis, and recommendations. You can find her on the weekends enjoying the outdoors of Colorado with her fiancé, Logan Derderian.