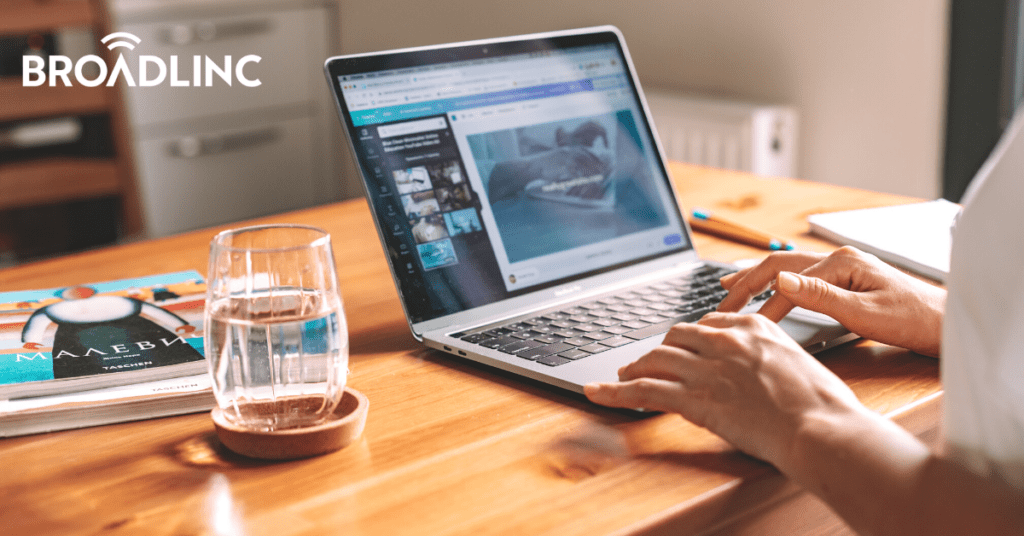 Can A WIFI Owner See What Sites I Visited In Incognito Mode?
Incognito mode lets you hide your browsing history from prying eyes. However, it's not foolproof. For example, when you're private browsing on WiFi, can the WiFi owner see what sites you visited? We'll help you answer those questions.
Can Someone See My Internet History On Their WIFI?
Yes. An incognito browser only hides searches from the local device it is installed on. The WiFi owner has access to the admin panel from the WiFi router, meaning they can see the browsing information performed on their WiFi network. Additionally, your ISP can also see all traffic, regardless of the browser being used. 
However, while it is possible, very few WIFI owners have the skill or necessary software installed to see what you have searched.
Routers also see log information, including when and what you did on your computer. This rule applies to all forms of Internet traffic, including search history, browsing data, browsing history, and other Internet activity.
Public WiFi networks have many reasons for doing this, from selling your data to ensuring that you are not looking at inappropriate content.
What If I Delete My Browsing History On My Device?
Deleting your browsing history is like deleting your email's "Sent" folder. On your end, it's gone, but the information has already been sent. Your information is on the WiFi owners' router logs, even if you have cleared it on your end.
How To Clear The History On A Router
You can delete browser history on a WIFi router, but only if you're the WiFi owner or have the login information.
Go to your browser and enter your IP address. You should then be asked to enter your information, such as your username and password. You should see the router logs when you do so. How you do this depends on the WiFi owners' routers, but you can most of the time click on Advanced and find the log. Then, you clear it.
Who Else Can Track My Browsing History?
The sad truth is that anyone can view your browser history and search history. Many websites use cookies that follow you and recommend items based on your search history. Governments can track you if you do something to alert them. In addition, hackers could infiltrate your computer.
With so many threats, you should be mindful if you have a browsing history you don't want anyone to see. Unfortunately, it's not just WiFi owners who can see what sites you browse.
Ways To Block WIFI Owners From Seeing Your Browsing History
How can you stay completely hidden? Is it possible to hide browsing history from nefarious eyes? We will tell you a few ways you can do this.
Incognito mode can hide your browsing history from a particular device, but it's not perfect. The wireless router still logs it, and the information can remain on your computer. However, incognito mode is still valuable if you don't want cookies or you don't want someone who uses your device to access sensitive searches potentially.
An ad-blocker cannot hide your Internet session, but it can prevent ads from covering your screen and help you hide ads that bad actors could use to track you.
Clearing cookies can prevent other device users from seeing your site data. It's also not wrong to clear your cookies occasionally to ensure more privacy online. Not only that, it can lead to smoother browsing history. That said, the WiFi owners will still see what sites you visited, meaning it's not good for that.
Turning off location services on your browser means that websites cannot see where you are, ensuring more private browsing and less targeted ads. However, a Wi Fi owner still sees your information. Since a Wi Fi network is usually in a specific location, this does not do much to stop WiFi networks from seeing your browsing history.
HTTPS is a more secure HTTP version, offering protection against malicious attackers. However, some websites do not use HTTPS as a default, meaning you're exposed to attacks.
One way you can fix this is by installing an HTTPS browser extension. HTTPS Everywhere is one such extension you might want to consider if you wish to have a more secure Internet connection. That said, a Wi Fi owner can still see your browsing history, meaning it does not deliver the perfect private browsing experience. However, the WiFi owner cannot see what you've done on those websites, indicating there is a use for this.
If you truly want to hide your information from your Internet service provider, a Wi Fi owner, or anyone else, a virtual private network (VPN) is the solution.
VPNs establish a protected connection, meaning no one can see what you are doing. So, for example, a WiFi router or Internet service provider only sees jumbled data when you're browsing on a VPN. Not only that, but with a VPN server, you can use IP addresses from other countries. This means you can see websites and streaming content unavailable in your country.
Incognito mode is simple. When you use it, your browser starts with a clean slate and does not save any cookies, browsing history, site data, or form information. So while it is not 100% secure, it does add a layer of private browsing to your session.
How To Access Private Browsing
Most browsers have a similar way of accessing incognito mode. Typically, you click on the hamburger or three dotted icons in the top right and can open an incognito mode window. Sometimes, it might be called a private window or something else.
On Chrome, click on the top right three-dotted icon and select "New Incognito Window."
You can also use the shortcut key Ctrl (or ⌘) + Shift + N.
Go to File on the top menu, then select "New Private Window." Alternatively, press Ctrl (or ⌘) + Shift + N for instant incognito mode.
Can protect your privacy with shared devices

Great if you don't want your cookies, browsing history, and other information saved

You can log into multiple accounts on the same website with incognito mode

Easy to use and access
Your IP address is still visible in incognito mode

A network administrator can still track you

Your data might still be on the device

You're still vulnerable to malware
Public WIFI Privacy Risks
Because it does not require authentication, a public WiFi Internet connection means hackers might be able to see your data. Not only that, but the Wi Fi router's administrator might see what sites you use and could sell your data.
Therefore, do not visit websites with sensitive information if you're on public Wi-Fi. Alternatively, use a VPN to add protection to your session.

Written By Brittany Derderian, Director of Marketing
Brittany Derderian is the Director of Marketing at Broadlinc internet services. Her responsibilities include leading the company's marketing efforts, overseeing and growing the marketing department, consistently identifying revenue opportunities within our established client base and managing consistent growth by securing new accounts, collaborating with the leadership team to uncover insights and strategies to develop and implement marketing and branding strategies for new and existing products, and spearheading the strategic and tactical execution of marketing campaigns, including design of test/control segmentation, implementation of tests, tracking, results reporting, analysis, and recommendations. You can find her on the weekends enjoying the outdoors of Colorado with her husband, Logan Derderian.