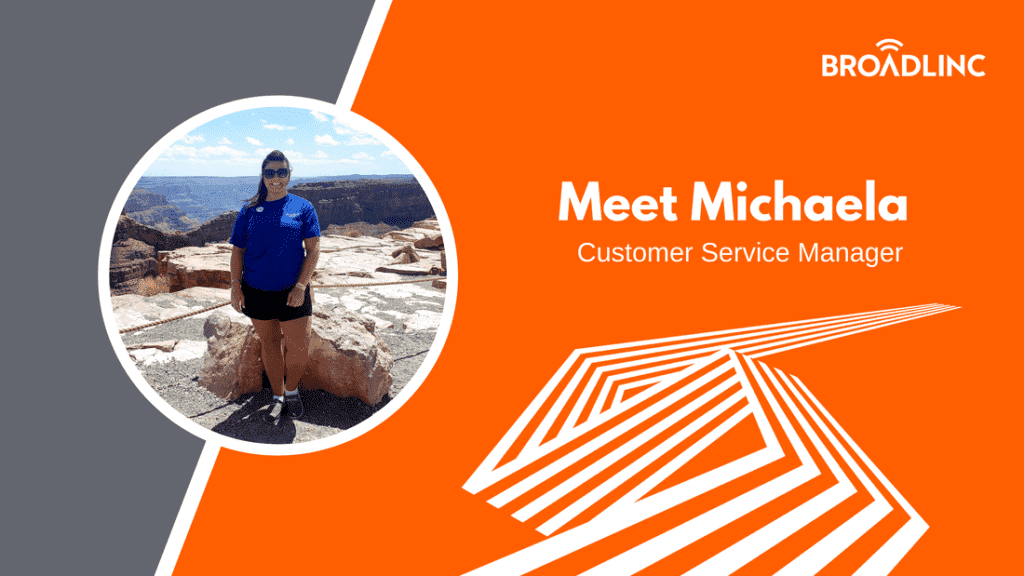 Employee Spotlight: Michaela Amburgey
Michaela Amburgey is the Customer Service Manager at Broadlinc working out of the Owenton office. She is responsible for providing superb customer service by leading and motivating the customer service team, developing loyalty programs, and creating customer satisfaction goals.
Michaela is known to jump in to help any chance she's offered and she enjoys every second of it!
Q & A with Michaela
How long have you been with Broadlinc?
I've been with the company for almost 4.5 years. I joined on May 22, 2017.
​
What brought you to the company?
I heard about the company through a friend and it sounded like a great place to work, so I applied for the Customer Service Representative position.
What do you like most about being a CSR Manager?
I enjoy working with my customers and I have great team members.
How would you describe the culture at Broadlinc?
The culture is very friendly, fast-paced and energetic!
What do you like most about working at Broadlinc?
I love the opportunity of working for a company that cares about their customers. It's a friendly atmosphere with great people.
What do you enjoy doing in your spare time?
I enjoy traveling, shopping, spending time with loved ones and my 2 dogs.
How would your family or friends describe you in three words?
Funny, kind and positive.

​Tell us something most people would be surprised to learn about you.
I'm secretly scared of crows.
If can have an unlimited supply of one thing, what would it be and why?
If I can have an unlimited supply of one thing, that would be time with my loved ones. You never know how much time you have with each other.
What is the best piece of advice you've ever been given?
My dad always said, "It's better to have it and not need it, than to need it and not have it."

Written By Brittany Bowlin, Director of Marketing