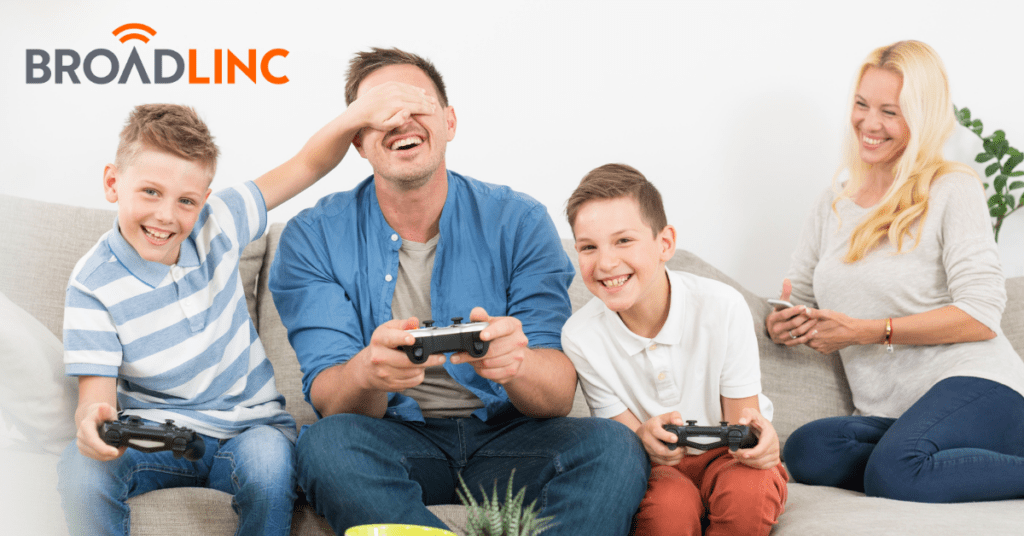 Fixed wireless Internet for gaming
Fixed Wireless Internet Basics
Finding a reliable Internet service in a rural area doesn't have to be complicated. Fixed wireless Internet is steadily becoming an option for those who need broadband services. It does not require any cable or phone lines, and it can give you speeds to let you do all your favorite activities. However, you may ask, "Is fixed wireless Internet good for gaming?" The answer is yes, with many fixed wireless users having a satisfying gaming experience.
Read on to learn why it can level up your gaming experience and let you have other Internet experiences that a slow connection cannot bring.
How Fixed Wireless Internet Works
Fixed wireless Internet providers use towers to broadcast a signal, which homes receive through fixed wireless antennas installed by the provider. A fixed wireless Internet service provides users with reliable speeds as long as they live in a house 10 miles or fewer from the tower and don't have any major obstructions.
Advantages of Fixed Wireless Internet
Fixed wireless Internet gives homes that do not have Internet access or can only access DSL (digital subscriber line) the ability to have fast speeds.
Faster, Hassle-Free Implementation
Fixed wireless providers do not need to bury cables to bring them to your home. Instead, they install a receiver and connect it to a router. Once it's all set up, users will receive an Internet connection provided they are near a tower. This ease also allows fixed wireless providers to expand into rural and underserved areas for less time and money.
Access in Remote Areas
Many high-speed Internet services will only expand to rural areas if they have a profit incentive. However, creating a fixed wireless connection costs much less, and it's helping bridge the digital divide many rural areas experience.
High-Speed Connections
Fixed wireless Internet gives users much higher speeds and lower latency than DSL. This means that users can stream 4K video and online game without lag, use multiple devices, and download files much faster.
Increased Reliability
There's nothing worse than weather knocking out your signal when you need it the most. Fixed wireless Internet is much more reliable as long as you're within range, meaning you'll always stay connected.
Leverage for Radio Innovations
Fixed wireless Internet service is easily upgradable because the networks do not require as much power. In addition, it opens the door to more innovations such as LTE air interface, carrier aggregation, and much more. In other words, it can bring quick, advanced technologies to your doorstep.
Re-Use of Mobile Infrastructure
Many high-speed Internet options do not make it to rural areas because of the cost of building new infrastructure. However, fixed wireless Internet uses previously built phone towers, thus reducing the need for new infrastructure. There are exceptions, such as the need for new hardware, but it still costs much less than building a tower from scratch.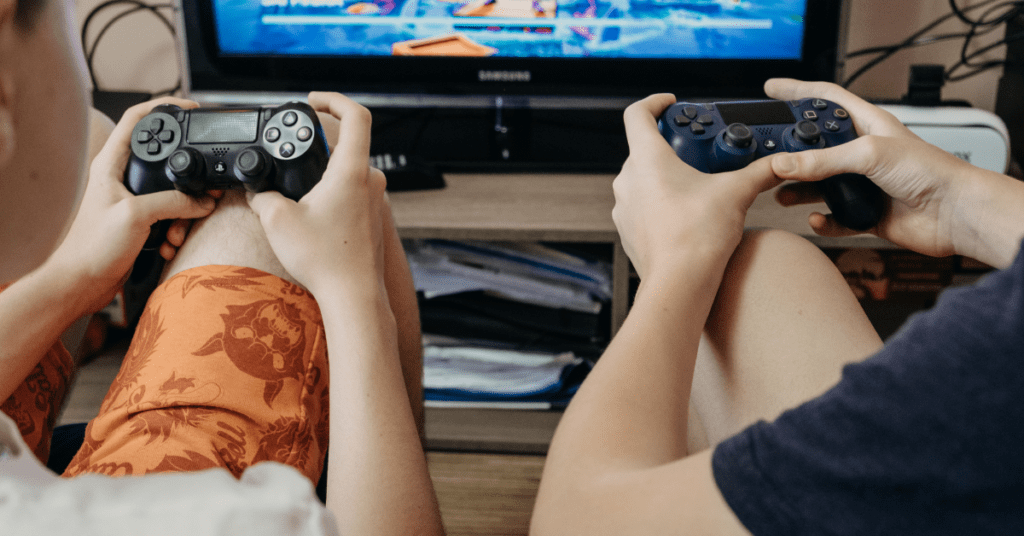 Using Fixed Wireless Internet for Online Gaming
Gaming with a slow Internet connection is challenging. If you're online gaming, you must deal with lag, dropped connections, and downloading updates that take a long time. You can be on top of your game in CoD, Fortnite, or another competitive game, only for a slow, unreliable connection to make you lose. And no opponent takes a bad connection as an excuse!
However, fixed wireless Internet for gaming means you can have a much better gaming experience. First, it leaves room for multiple devices, meaning you and your friends can have a match in the same house.
Fixed wireless Internet for gaming means that you don't have to deal with the slow speeds of DSL Internet or worry about the low ping rate and the unreliable service that satellite Internet can unfortunately bring. You can still play with a fast connection even on a rainy day.
It would be best to have a consistent Internet connection as long as your home is under 10 miles from the tower and is not heavily obstructed. Many rural gamers are switching out their DSL or satellite Internet connection for a fast, stable, fixed wireless service, and it's easy to see why when you look at what your games may require.
Internet Service Speed Requirements for Online Gaming
How fast your Internet connection should be can depend on what console or PC you're playing it on and the game you are playing. Most consoles require a minimum of 3 MBPS to run. However, for the smoothest experience, you may need more. Many games recommend a speed of at least 25 MBPS if you want a smooth experience.
Xbox Series X and S
If you're playing CoD or Halo Infinite, meeting the requirements can distinguish between being on top or waiting to respawn.
Xbox's latest consoles require a minimum download speed of 3MBPS, an upload speed of 0.5 MBPS, and a ping under 150 ms. As mentioned, however, you may need a much higher speed.
PlayStation 5
Sony's latest incarnation of the PlayStation delivers faster load times thanks to its SSD. However, you still need a reliable Internet service to game on it. Like Xbox, 3 MBPS is the bare minimum, but you may want something faster to keep up.
If you own a digital edition of the PS5, you may want faster download speeds to get your games faster. For example, God of War: Ragnarok is 96 GB. If you have a slow connection, it may take as long for you to download the game as it takes to complete Kratos's epic journey.
Nintendo Switch
The Switch is a unique console; you can play it docked on a TV or use it as a portable device. Because of this, a robust wireless Internet connection is even more critical. With a slow connection, Mario Kart will feel as thrilling as being stuck in rush hour traffic.
It would be best to have a minimum speed of 3 MBPS for downloading and 1 MBPS for uploading, so be sure you have that before you're ready for a fun gaming night.
PC Gaming
Some gamers play through their PC. A PC gives you more hardware choices, meaning your requirements can significantly vary. As such, the Internet speed requirement is minimally 3-6 MBPS. Once again, you will want a much faster speed.
Besides, for online gaming reasons, PC gaming is all-digital nowadays, with many PCs no longer having a disc drive and few PC games being physical. As such, the need for strong download speeds is arguably more than consoles, which still have physical games for their physical iterations.

Written By Brittany Derderian, Director of Marketing
Brittany Derderian is the Director of Marketing at Broadlinc internet services. Her responsibilities include leading the company's marketing efforts, overseeing and growing the marketing department, consistently identifying revenue opportunities within our established client base and managing consistent growth by securing new accounts, collaborating with the leadership team to uncover insights and strategies to develop and implement marketing and branding strategies for new and existing products, and spearheading the strategic and tactical execution of marketing campaigns, including design of test/control segmentation, implementation of tests, tracking, results reporting, analysis, and recommendations. You can find her on the weekends enjoying the outdoors of Colorado with her husband, Logan Derderian.