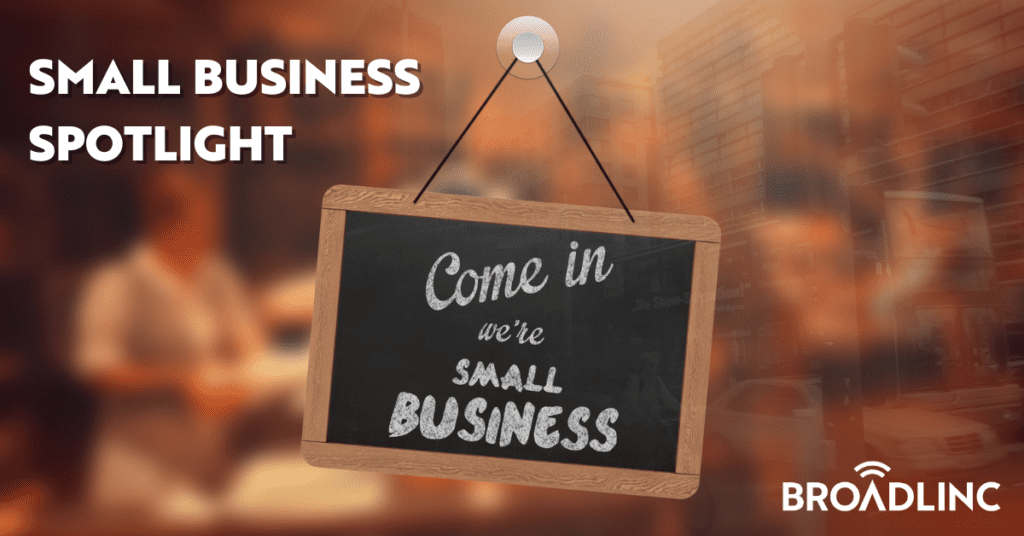 Small Business Spotlight: Owen Essential Care
Small businesses are the backbone of communities. To celebrate them, we are featuring one of our local small business customers for this month's small business spotlight, Owen Essential Care!
Owen Essential Care is a small business that provides urgent care services to the Owenton community. We spoke with the owners to learn more about their story and how they're making an impact in our area. Meet Adam & Tana Culbertson, owners of Owen Essential Care!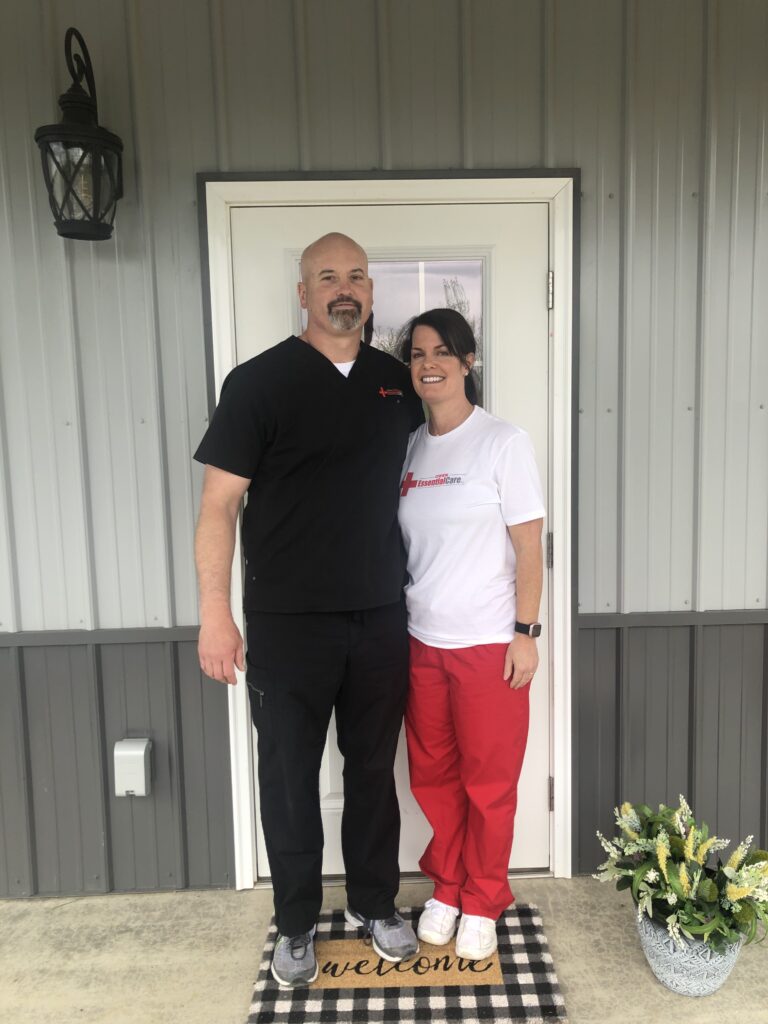 Introducing Adam & Tana Culbertson of Owen Essential Care
Adam and Tana Culbertson are co-owners of Owen Essential Care. Adam is a Family Nurse Practitioner with Family Practice, Emergency Room and Addiction Medicine experience. Tana is a Registered Nurse with 20 years of experience in various roles.
They opened May of this year and provide quality healthcare services to the people of Owenton and the surrounding area. They offer a wide range of medical services such as; sick visits, injuries, procedures (sutures, incision and drainage of abscess), splints, CDL and sports physicals, Rapid Covid 19 antigen tests, and Rapid Urine 6 panel drug tests.
"Our mission is to serve our community by offering simple quality care at a discounted rate without the complexities and obstacles of healthcare. We are a Direct Primary Care Clinic, which means we provide a cash for service visit that does not involve health insurance," commented Adam Culbertson.
Since opening the doors, their customers have praised their quick services, walk-in availability, and the option to use their FSA/HSA cards at their clinic. "We've had patients tell us how happy they are about having a local urgent care that provides quality medical services without having any bills piling up. It's makes us happy when our patients are happy," said Adam.
Embracing Entrepreneurship
Adam was motivated to start his own business because he wanted to help people in need of affordable, fast care. He wanted to provide great services at affordable prices without compromising on quality of work or customer satisfaction. "I've been in the medical industry for a long time, so it was easy for me to identify simple solutions to common issues such as long wait times and expensive services, " said Adam.
"When starting my business, it was important for me to provide care that was simple, fast, and less expensive when possible. We know some situations are more complicated than others but our goal at Owen Essential Care is to always put our patient's needs first no matter what their situation is at that point-in-time," said Adam. He believes that any situation should receive the same level of medical attention, so his team works diligently at making sure each patient is looked after properly and ensured the best care possible.
Adam and Tana expressed their love for being small business owners. "It's fun and the flexibility to work as a small business owner is one of the best parts. You call your own shots, you cater your business model to your customer's needs, and you make your own decisions. It can be tough at times because you find yourself wearing many hats, but that's what makes this job so rewarding and we have a great team that has each other's backs."
Creating & Building Trust with the Community
Adam and Tana emphasize on the importance of building trust with their patients because it is essential for not only the business, but for the community as well.
"Trust is key to building a referral network and gaining loyalty with customers," said Adam. "Building trust in your local community starts with building relationships between people, not only for business purposes but also because it's important to have someone who understands us when we need help."
According to Adam, once you've earned that trust from your patients and community, you have everything, which is why building this type of relationship matters to him and his business. "Trustworthy people are more likely to have referrals from others who know them well because they've been able build mutual respect, which leads into loyalty over time through consistency on both sides – something you can't force or manufacture!"
Adam and Tana make an effort to connect with their local community members in numerous ways including shopping locally to support other small businesses. "We love to keep it local because it comes back to building trust with your local community. Recently, we worked with local internet provider Broadlinc to get the clinic setup with high-speed fiber internet. Since installation, our internet has been very fast and reliable, which is exactly what we needed for our business' needs. If you're looking for an internet provider that is attentive, prompt and values their customers, look no further than Broadlinc," commented Adam.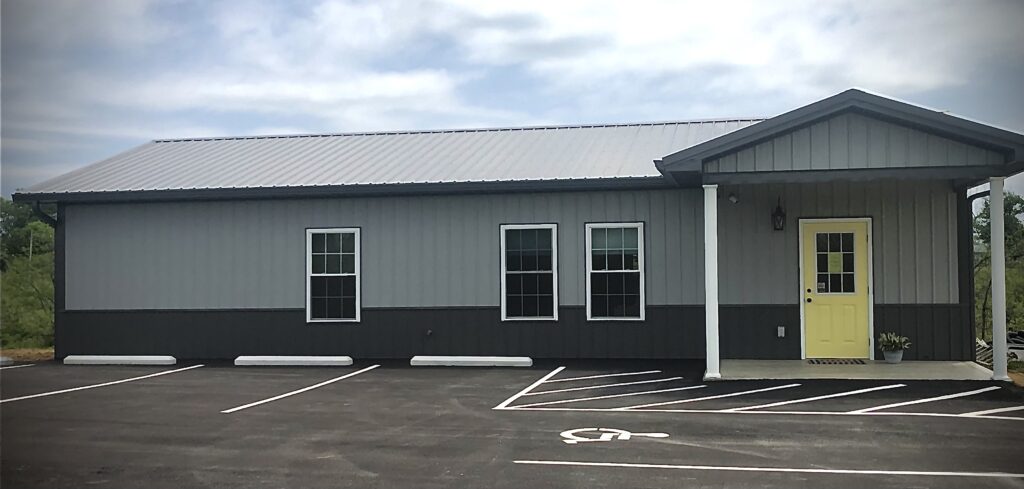 What's Next for Adam & Tana?
The future of Adam and Tana's business is looking very bright. They plan on continuing to provide a positive experience for the community and growing their practice in an effortful manner, making it one that people will want to be a part of.
"For those that want to start their own small business, be prepared financially to grow a sustainable business. The first months, possibly years, can require long hours with less return than desired while growing your venture. Having some initial cushion will reduce stress significantly," said Adam. "But remember to enjoy the ride. The independence of owning a small business can be amazing, but leaving the consistency and security of working for somebody else is a big trade. When you start a small business be ready for an adventure."
The Broadlinc team would like to extend a warm thank you to Adam and Tana for participating in this month's Small Business Spotlight. We can't wait to see what the future hold for Owen Essential Care!
The clinic is open Monday – Friday from 11 am to 7 pm. They accept walk-in visits until 5:00pm and scheduled visits up until closing. Typically, people are in and out within 30 minutes, and they will accept patients with or without medical records.
Their team of experienced professionals are committed to providing quality, affordable medical care when you need it most. Whether you're suffering from a minor injury or an illness, they will help you get back on your feet in no time. For more information on Owen Essential Care, visit their Facebook Page and schedule a visit today!
*Not a paid endorsement.

Written By Brittany Bowlin, Director of Marketing
Brittany Bowlin is the Director of Marketing at Broadlinc internet services. Her responsibilities include leading the company's marketing efforts, overseeing and growing the marketing department, consistently identifying revenue opportunities within our established client base and managing consistent growth by securing new accounts, collaborating with the leadership team to uncover insights and strategies to develop and implement marketing and branding strategies for new and existing products, and spearheading the strategic and tactical execution of marketing campaigns, including design of test/control segmentation, implementation of tests, tracking, results reporting, analysis, and recommendations. You can find her on the weekends enjoying the outdoors of Colorado with her fiancé, Logan Derderian.