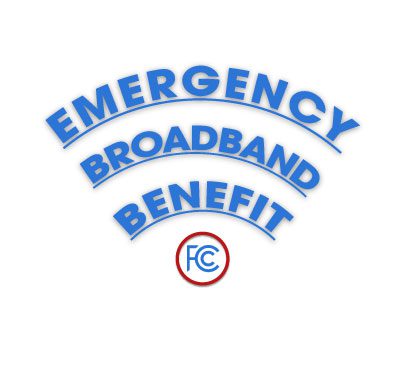 White Cloud Communications Joins the FCC's Emergency Broadband Benefit Program to Support rural Kentuckians affected by the pandemic with Internet.
Owenton, KY. May 13, 2021 — White Cloud Communications, a broadband services provider serving rural counties in Kentucky, today announced the company's participation in the FCC's Emergency Broadband Benefit Program (EBB) the FCC's initiative to help households across the country struggling to afford internet service during the pandemic. The program will allow eligible households to remain connected to services and resources they need for critical access to their jobs, healthcare information and remote education.
A lack of broadband access has become evident during recent events, and the COVID-19 crisis has left many families without reliable access to the internet, including students who are unable to actively participate in vital remote learning. It's estimated that over 32,000 students in Kentucky lack the internet connectivity needed to be able complete their coursework at home. To help those whose roadblock to internet access during the pandemic is financial, White Cloud has joined forces with nearly 900 other internet providers across the country large and small to support the FCC program.
"The Pandemic has hit customers in our communities hard," said  TJ Scott, VP of Operations at White Cloud. "While we are seeing the light at the end of the tunnel for the pandemic, the economic impact is just now being realized by many. This relief couldn't come at a better time!"
Eligible families may enroll in the FCC Emergency Broadband Benefit program today to receive a $50 per month discount, not to exceed their total monthly bill, toward their monthly broadband services and modem rental fees, excluding taxes and other fees.
More information about how residents can enroll in the EBB program, can be found at www.wcloudus.com/ebb.
About White Cloud Communications
White Cloud Communications US is an up and coming broadband provider in Kentucky, with a network that is comprised of Cable, Fiber and Fixed Wireless to provide and all-of-the-above method of reaching rural communities.  White Cloud Serves 7 counties in Kentucky: Bullitt, Carroll, Gallatin, Henry, Owen, Muhlenberg, and McLean counties. With services the provide adequate bandwidth to serve the needs of any household, and a "White Glove" customer care treatment, White Cloud stands above the rest with customer satisfaction. Visit www.wcloudus.com for more information about White Cloud Communications