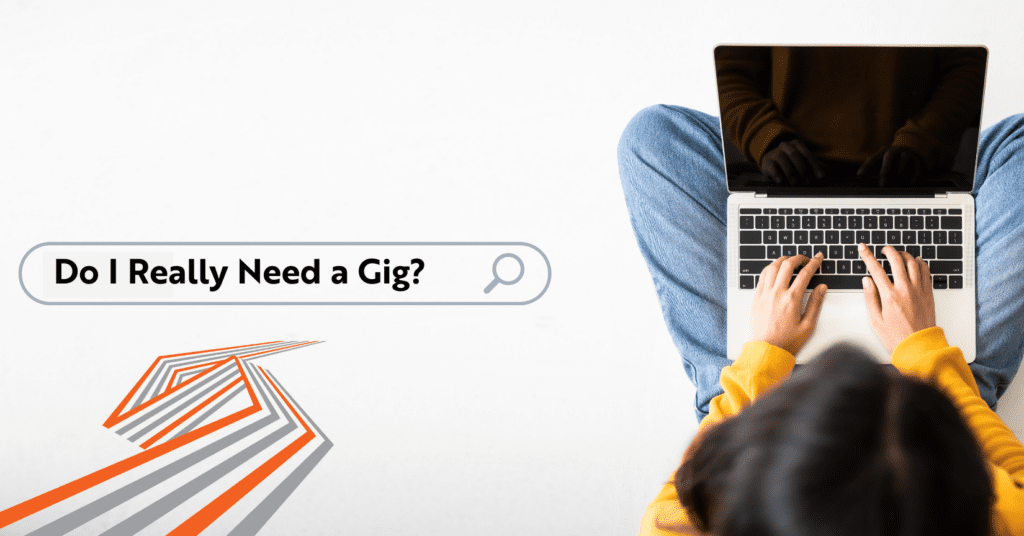 Do I Need Gigabit Internet?
Gigabit Internet is an Internet connection that offers a maximum of 1gbps (gigabit per second) of speed, or 1,000mbps (megabits per second). Internet users looking to upgrade their service may seek a gigabit connection. However, is it going a little overboard? Or is it ideal for you? If you're new to this concept, it can be difficult for you to know these answers. We're here to help. First, let's look at the facts.
See Related: How Much Speed Do You Need?
Why do people feel they need a Gigabit connection?
Providers often offer gigabit Internet as a marketing gimmick in competitive markets, particularly in larger cities. Having it can be a bragging right, but there are only rare instances when you need all that speed. Also, many companies that offer gigabit broadband have higher costs and data caps. So you can't even experience the full potential of your service.
Most people say they want a gigabit internet connection to stream a 4K video or game online. However, gigabit Internet speeds far exceed the requirements. For example, streaming 4K HDR video consumes 25mbps, a fraction of a gigabit connection. This example is also similar for online gaming.  
They may also believe they must have a gigabit internet connection to work from home because of video conferencing and VPN usage. However, an HD video conference call on one of the most popular platforms requires – at the most – just under 4mbps up and down. VPN connection requirements may vary based on what you're transmitting inside of it, but you can achieve a stable connection as low as 1mbps up and 10mbps down.
Hardware Limitations
Depending on your hardware, you may need an upgrade before reaching gigabit internet speeds. For example, you may need to upgrade your router, network adapters, and even your devices in your home to take advantage of a gigabit connection.
Good Reasons to Get Gigabit speeds
There are very few instances where a gigabit connection is necessary. That said, there could be reasons to get gigabit speeds. One example is if your home has many users that consume far more than the average home simultaneously. To know if your home is one of them, watch your throughput by looking at the throughput indicators in your router (if equipped) when everyone performs their usual activities. Are you consuming all of your subscribed bandwidth from your current connection? If so, you may need an upgrade but still, you may not be close to reaching what a gigabit connection offers.
Another reason why you need gigabit speeds is if you are transferring large files to and from offsite servers. For example, CAD designers, software engineers, video editors, and music producers may need the bandwidth a gigabit internet connection affords to quickly and efficiently transfer files. However, this is not a typical residential application.
While having a gigabit service brings truckloads of bandwidth, you do not want to overpay. Knowing what you need is ideal for getting the best value where you live. In most cases, you can get by with a fraction of the download speed.
The average person can get by with a service that fits their usage but charges less is more reliable, and is locally owned.
Why Can't I get Gigabit Internet Where I Live?
Simply put, this stuff can be expensive the further from densely populated communities you live. Gigabit Internet requires fiber optic lines, or DOCSIS 3.1 Cable connections that cost more to build per mile than the average revenue per customer can support. When there are fewer homes per mile or many miles between clusters of houses, the cost to build gigabit internet is prohibitive and will require a provider to sell services at higher rates than the market will support.
Broadlinc Can Help You Reach Fast Internet Speeds
If you need fast Internet, Broadlinc is here for you. We offer cable and fixed wireless Internet to bring your home to broadband. Here's what we offer.
Serving Rural Kentucky
For many decades, rural Kentucky has had to rely on Internet companies that don't seem to care about them. Their packages only offer slow speeds, with many unable to enjoy the modern conveniences the Internet offers. Moreover, their services never seem to improve, their costs only go up, and their customer service is just as unreliable.
We knew Kentuckians deserved better. That's why we're working to bring broadband speed across rural Kentucky. Since we're locally owned, we understand what Kentucky needs and want to connect to every user using our services.
Fast Internet
We offer fixed wireless Internet speeds that reach up to 50mbps, and cable internet speeds up to 200mbps. For many rural communities, these speeds should have been thought of before now. Our speeds allow you to watch 4K movies, online games, live stream, and use multiple devices without problems.
Our services use the latest tech to reduce latency and provide a more reliable connection. We've taken what people love about fixed wireless Internet and have taken out as much bad as possible to deliver fast Internet connectivity, as lag-free as possible, and enough for multiple users to enjoy.
Cable TV
Besides our Internet service, we also offer cable TV. With streaming services becoming divided, costly, and complicated, returning to the basics is not a bad idea. We have up to 250 channels of HD content, meaning you can enjoy everything TV offers without worry.
Phone
We offer a digital phone line for our customers. You can call an unlimited amount of times across all 50 states. Have all the modern conveniences such as caller ID, call forwarding, and three-way calls without a cell phone's commitment and unreliable signal.
Bundles
Finally, we offer several bundled packages that you can use to get the most for less. If you're a business, please tell us what you need, and we can help you get the best bundle.
Contact Us
While a gigabit Internet service can be excellent, many rural communities do not have access to it, and it can be excessive depending on your needs. Broadlinc offers a happy medium, giving you fast speeds for less money, and we serve the rural Kentucky community with pride. To see our coverage for your area and find the best plan for you, contact us; we'd be happy to give you the best Internet possible for your home. Join the fixed wireless revolution as we bring rural Kentucky out of slow DSL connections and unreliable companies.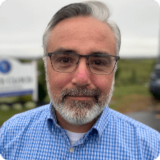 Written By TJ Scott, VP of Operations