How Advanced LTE Delivered Amanda a Faster Internet Experience
Amanda Rice is a Kentucky State Government employee relying heavily on WiFi for her work and personal life. When she first connected with Broadlinc, her internet service met her needs. However, her signal quality declined tremendously over the last few months.
Amanda was ready to switch internet companies until the Broadlinc team provided a customized solution using advanced non-line-of-sight capable LTE technology. This not only fixed her signal quality issues but also offered her the fastest and most reliable home internet service she ever had. After installation, Amanda expressed she saw a significant improvement in her signal strength and has become a big promoter of Broadlinc ever since.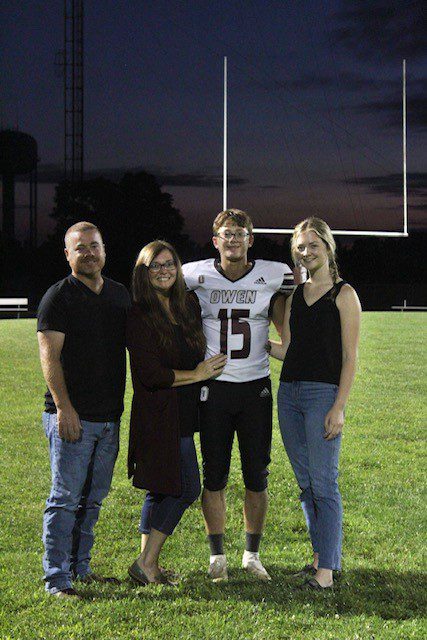 Amanda Rice is a 22-year state employee. She resides in rural Henry County with her husband Howard and two teenagers, Eli and Avah, who attend Owen County High School. She also has a step-daughter, Emily, that attends the University of Kentucky College of Pharmacy.
Since Amanda and her family live in a very remote area, a reliable connection is vital for both her job and her kids' schoolwork. After researching available providers, she learned Broadlinc was the first company to offer high-speed internet in her area.
"We heard about them years ago from others who had already signed up, so we decided it would be worth checking out," said Rice. Amanda signed up for Broadlinc's Basic Internet Plan along with the installation of two Plume pods for extended coverage throughout her home.
"We use WiFi for multiple reasons. From work to school to entertainment, having high-speed internet allows us to keep up with modern technology, and Broadlinc was able to provide that for us," said Rice. Since installation, she has been a Broadlinc customer for over eight years.
Over the last few months, Amanda noticed her internet connection was not as sufficient as before. So she called the Broadlinc team and explained that her internet speed had decreased significantly and she could barely hold a signal. "I called Broadlinc explaining that we weren't pulling basic speeds, which is detrimental for our internet needs," said Rice.
"After they inspected my home, they discovered the line-of-sight or LOS to the Fairview Tower was no longer visible. They concluded overgrown vegetation was causing interference with the signal. I met with Broadlinc's Service Manager, Eric Spears, to discuss my predicament further. He quickly remedied a solution and suggested switching to their LTE service."
Eric Spears, Service Manager, worked closely with Amanda on resolving her signal issue. "I heard about the situation from my team and took it upon myself to further investigate the matter," said Spears.
"I noticed that her signal was out-of-tolerance per Broadlinc's standards. After inspecting Amanda's location, I concluded that our LTE service would better suit her. I scheduled a site visit with our Premise Technician, Austin Lawrence, to test the strength of the LTE signal to Amanda's home. The test showed the signal was stronger than the original, and she could pull her basic speeds faster. I scheduled a meeting with Amanda to explain what happens during the re-installation process before getting to work. Amanda was excited that there was finally a solution that would work for her."
LTE: The Future of Internet
LTE, Long-Term Evolution, is the latest generation of wireless internet. LTE offers several advantages over earlier technologies, including higher speeds, lower consistent latency, and more reliable connections. LTE is also more efficient than legacy wireless systems or traditional WiFi, providing better coverage and serving more customers in areas with less infrastructure. "LTE technology provides better immunity from interference, making it more reliable in rural areas where there may be fewer cell towers," commented Spears. 
LTE is a revolutionary technology that can provide internet access using various methods, including fixed wireless, mobile broadband, and satellite. It plays an essential role in bridging the digital divide between urban and rural areas. "LTE is a game-changer for rural communities, especially those far away from internet infrastructure or live in an area full of trees," said Spears. "It provides internet service that is non-line-of-sight or NLOS, which makes it possible to provide access even when there are obstacles like vegetation between transmitter and receiver sites. Therefore, in Amanda's case, using the innovative CBRS frequency band was the perfect long-term solution to her predicament because we had a Telrad-powered LTE site nearby."
"Telrad's Private LTE CBRS system is uniquely positioned to address unserved and underserved rural customers," said Alex Freylekhman, VP of Sales at Telrad Networks. "We are thrilled and proud for Broadlinc to be a fantastic ambassador for us with knowledge and expertise to maximize the use of our BreezeCOMPACT platform and provide quality and consistent bandwidth even to most challenging NLOS users with marginal signal levels."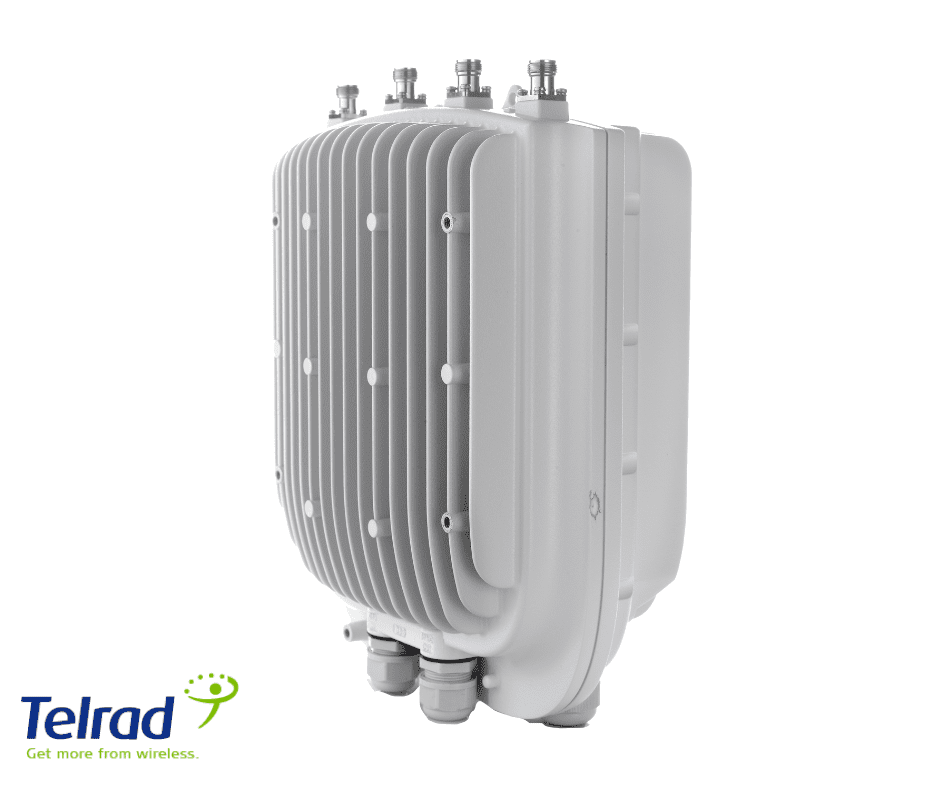 For some people, LTE is the perfect solution for their internet needs. However, there are some circumstances where LTE may not be the best choice. "It depends on the customer's situation. For example, LTE isn't available to customers in certain areas, and it can be more expensive than other types of internet service," said Spears.
"As a manager, I want to assure that Broadlinc provides a product that meets or exceeds customers' expectations and nothing less. We offer a variety of internet services that can vary for each customer. We suggest the best long-term option depending on their individual needs and circumstances. I would highly recommend this service to the right customer under the right situation. However, we would determine that at the site test."
Amanda's Experience After Installation
Eric and his team, including Premise Technicians Matt Smith, Ben Young, and Austin Lawrence, quickly installed a new pole location and receiver and ran multiple tests to ensure the stability of the signal. After installation, Amanda expressed she saw a significant improvement in her WiFi signal and experienced faster speeds than ever before. She was so excited that she immediately shared her experience on her Facebook page with her followers.
"At first, I considered switching internet companies because we rely heavily on our internet. However, Broadlinc found a viable solution that was better than I could have imagined. When we "country folk" say we love small-town living, this is why. I appreciate Broadlinc, their top-tier employees, and all their hard work. They know we live in a tough spot and rely on our service for everyday life. They work hard to make sure we are always up and running. Now, our service is better than ever since we first connected years ago," said Rice.
"It makes me proud when I hear a success story like Amanda's because it's a reminder of why I am in this line of work," commented Spears. "We know how frustrating it can be to have a poor internet connection, so it's gratifying to be able to help people get the fast and reliable service they need. Amanda's story is just one of many examples of how our services positively impact our customers' lives. That separates us from all other companies, and I'm proud to be part of it."
"Broadlinc is steps ahead of any competitor regarding customer service. They are quick to respond, thorough in their troubleshooting, friendly, helpful, and go above and beyond to retain customers. This company did not fail us through all the trials and errors of finding the best service to fit our location. Instead, they kept trying until they got it right. I trust them with all aspects of our internet needs," said Rice.
Thanks to Eric and his team, Amanda's internet frustrations are now a thing of the past. LTE is an available internet service offered by Broadlinc. Contact us today if you are interested in learning more about LTE and its availability in your area.

Written By Brittany Bowlin, Director of Marketing
Brittany Bowlin is the Director of Marketing at Broadlinc internet services. Her responsibilities include leading the company's marketing efforts, overseeing and growing the marketing department, consistently identifying revenue opportunities within our established client base and managing consistent growth by securing new accounts, collaborating with the leadership team to uncover insights and strategies to develop and implement marketing and branding strategies for new and existing products, and spearheading the strategic and tactical execution of marketing campaigns, including design of test/control segmentation, implementation of tests, tracking, results reporting, analysis, and recommendations. You can find her on the weekends enjoying the outdoors of Colorado with her fiancé, Logan Derderian.