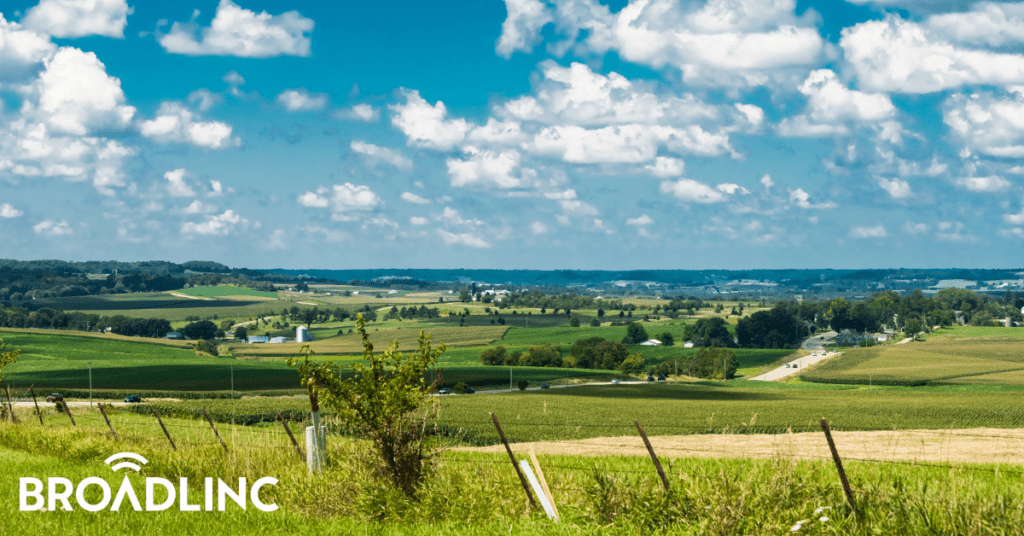 The Top 8 Options For Getting Internet In The Middle Of Nowhere
More than ever, people want to stay connected through the Internet. Having a connection to what's going on in the world can keep you more informed about current events, weather, and entertainment and help you to connect with your friends and family.
Not only that, but you can use the Internet to meet new people who share the same interests as you. It's an exciting world waiting for you, but people living in rural areas can find reliable, high-speed Internet a challenge to find. That's where we come to help.
What Are the Different Types of Internet Services?
If you were around in the 1990s, you probably remember dial-up and those beeps every time you tried to connect! Dial-up uses your telephone network to connect to an Internet Service Provider (ISP.) It dials a number on a conventional phone line, and the modem decodes audio signals that it uses to send to a computer or router.
While many people believe it's a thing of the past, some rural areas still rely on dial-up.
If you want to have high speeds, one solution is to use broadband connections. These services use various technologies to transmit high bandwidth quickly.
For example, fiber Internet uses fiber-optic cables to transmit data at nearly the speed of light! However, it's not available in some areas, mainly in rural communities.
Then, we have cable Internet. This Internet uses coaxial cables to transmit data at high speeds. It's not as fast as fiber Internet, but it's still quick and available in more areas.
Then, there's the digital subscriber line (DSL) Internet. This service uses telephone lines to transmit data. It's slower but can still get decent speeds and is even present in some rural areas.
Fixed wireless forms the backbone of our rural internet offerings here at Broadlinc. 
Fixed wireless is, usually only available from small providers in rural America. It uses an antenna, router, and radio links to deliver high-quality Internet. It's a better option than satellite due to fewer data caps and a more reliable connection than satellite. 
Internet is transmitted wirelessly through line of site transmitter and receivers. Broadlinc partners with existing tower holders to provide exclusive coverage to many of Kentucky and Indiana's rural communities. 
In addition, fixed wireless provides a reliable connection for work, video streaming and gaming. With each new antenna we put up, we are able to expand coverage to hundreds of new homes. 
Finally, we try to partner with multiple service providers to create a more stable, redundant and reliable internet connection. 
Fixed wireless goes up to 100 MBPS and covers only 46% of the U.S. population. It costs between $39.95-$99.00 monthly.
Have you ever used your mobile data to create a WiFi hotspot? That's what this is. A 4G LTE tower sends a signal to a receiver, such as your phone, and you can use this to gain access to the Internet.
While mobile hotspots are usually used temporarily to access the Internet, some in remote areas use them to access the Internet at all times if any cell phone signal is available.
One of our core advantages at Broadlinc is our ability to pull from multiple technologies in order to provide internet to rural Kentuckians. In cases where line-of-site internet (fixed wireless) does not work, LTE allows us to provide high speed, low-latency internet to our customers. Speak to one of our experts to get more information on your coverage area. 
Speeds can go up to 50 MBPS, costing around $40-$100 monthly, depending on your phone carrier. While this is primarily a phone-based Internet, select carriers provide this as a fixed service.
5G is the successor to 4G, with faster, more reliable speeds. Like 4G, it usually comes from your phone, but some providers can give you mobile hotspots. Unfortunately, not all towns have 5G towers, but if they do, you can get speeds up to 1.1 GB with a price between $50-$90 monthly.
Satellite Internet uses signals from a satellite dish to connect to the Internet. It covers all of the USA, meaning that even the deepest rural communities can access the Internet without dial-up. In addition, it's also suitable for those who live in remote locations with no possible access to the Internet available otherwise. While not as fast as some broadband options, it can still get speeds up to 100 MBPS, and it can go for as low as $30 monthly, depending on the satellite providers.
Satellite internet also struggles with high ping rates. This can influence the "lag" that gamers complain about. It is one of the reasons why we are so adamant about providing better resources to our fellow Kentuckians. 
While satellite Internet is worth checking out if you have no other solution to good Internet, it does have low monthly usage caps, meaning it's not good for streaming or gaming unless you want high overage fees. In addition, satellite Internet can become disrupted in the rain, and speeds can be inconsistent.
Cable Internet uses coaxial cable outlets to deliver high-speed Internet access, using the same system as cable T.V. You can find it in residential neighborhoods and more urban areas. Usually, it's not one of the rural Internet options available.
While cable can deliver at fast speeds, you can face slowdowns during peak hours. In addition, your ISP can charge more depending on what season it is, though that is negotiable.
Cable Internet is available for 89% of U.S. residents, with speeds going up to 1.2 GBPS. Prices can range anywhere from $19.99 to $109.99 monthly, depending on your choice of service and where you live.
Digital subscriber line (DSL) uses telephone lines and a phone jack to deliver at fast speeds. Since these lines are older technology, DSL tends to be much slower, with speeds depending on how far from the main network you are. But, while it can't stream 4K video or perform other significant tasks, it's still decent for basic Internet daily life. In addition, users can face caps to prevent the lines from overloading.
DSL is one of the few rural Internet options available. It can reach up to 140 MBPS in speed and covers 88% of the U.S. Prices can vary from $27.99 to $69.99.
Fiber Internet is the fastest Internet service available. It uses fiber optic cables to deliver fast, uninterrupted speeds at 70% of the speed of light. Unfortunately, while the service is expanding, it's unavailable for many people, usually only available in bigger cities.
Fiber Internet can go up to 10 GBPS, but it only is available for 39% of the U.S. population. Prices can widely fluctuate, going as cheap as $30 a month to almost $300.
U.S. Location Internet Connections
Does your state have high-speed Internet? Here are some statistics on which states are the best. While it can depend on where you live, the law of averages indicates that these states have the best Internet options.
The Best – New Jersey
Average speed: 52 MBPS
State coverage: 99%
#2 – Connecticut
Average speed: 41.8 MBPS
State coverage: 99%
#3 – Rhode Island
Average speed: 46.7 MBPS
State coverage: 98.2%
#4 – New York
Average speed: 46.7 MBPS
State coverage: 97.6%
#5 – Massachusetts
Average speed: 43.5 MBPS
State coverage: 97.6%
Here are the five states falling behind on Internet access, be it due to the lack of high speeds or not having coverage at all. You will want to live near a city if internet is important to you. 
#5 – Wyoming
Average speed: 29.2 MBPS
State coverage: 75.2%
#4 – Oklahoma
Average speed: 26.8 MBPS
State coverage: 74.5%
#3 – Arkansas
Average speed: 25 MBPS
State coverage: 73.3%
#2 – Mississippi
Average speed: 25.2 MBPS
State coverage: 70.2%
The Worst – Montana
Average speed: 20.3 Mbps
State coverage: 69.2%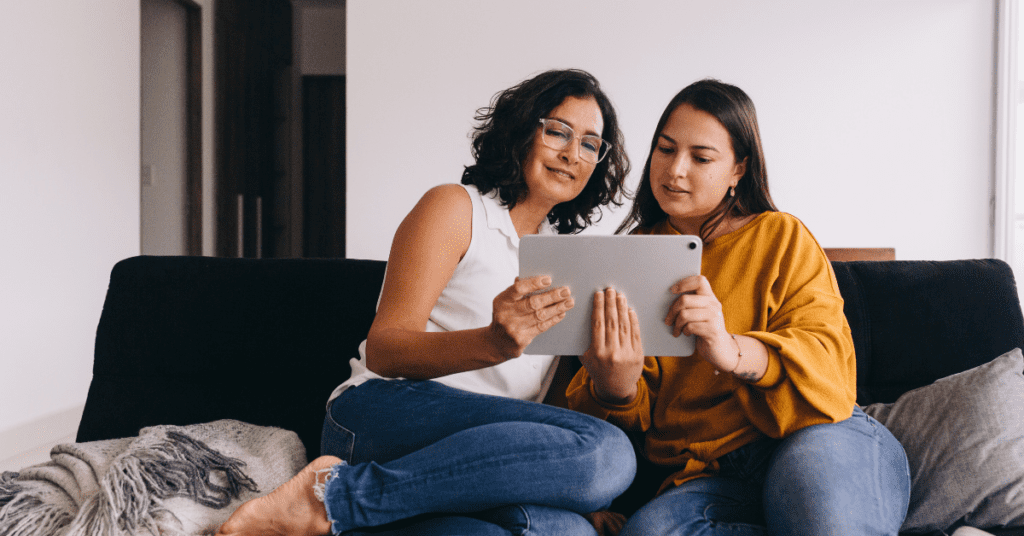 What To Look For in a Rural Internet Provider
While your options tend to be few if you live in rural communities, you should still be selective with what is available. You'll want something with decent download speeds and data caps. Low data caps can mean you won't be able to use the Internet for long, or you may have to pay extra fees. Always see which services offer the best prices and have the most satisfied customers.
However, be realistic. You're not going to find a service that streams 4K video or lets you download a 100GB video game quickly. But an excellent rural service will let you perform basic tasks.
Expanding Internet Availability in Kentucky
For too long, there's been a divide between rural America and urban America, with rural internet options sometimes decades behind. So the FCC created CAF, or Connect America Fund, to help bring broadband Internet access to America. The goal is to provide middle-of-nowhere Internet access to those who most need it.
In June 2022, Kentucky Governor Andy Beshear announced that as part of his Better Internet program, Kentucky would invest $203 million to provide faster Internet  for 35 counties, helping to provide 40,000 families with broadband access.
Broadlinc believes that rural Internet access doesn't need to be slow. We're committed to providing high-speed Internet to smaller communities and are eager to serve you.

Written By Brittany Derderian, Director of Marketing
Brittany Derderian is the Director of Marketing at Broadlinc internet services. Her responsibilities include leading the company's marketing efforts, overseeing and growing the marketing department, consistently identifying revenue opportunities within our established client base and managing consistent growth by securing new accounts, collaborating with the leadership team to uncover insights and strategies to develop and implement marketing and branding strategies for new and existing products, and spearheading the strategic and tactical execution of marketing campaigns, including design of test/control segmentation, implementation of tests, tracking, results reporting, analysis, and recommendations. You can find her on the weekends enjoying the outdoors of Colorado with her husband, Logan Derderian.